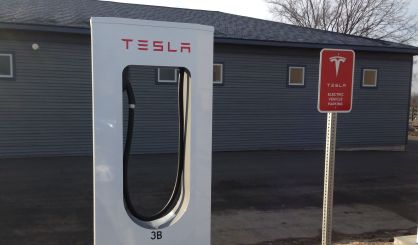 Michigan businesses and cities are being invited to become part of a global vision for a cleaner future. The Zero Emissions Vehicle Challenge, announced on Tuesday, is encouraging companies and communities to use their purchasing power and policy influence to speed up the adoption of electric vehicles. Ann Arbor Mayor Christopher Taylor tells us it's time to dispel the myths about hybrid and electric vehicles.
"With Washington's climate denial, cities throughout the country need to innovate and combat climate change. We need to do that through a wide variety of channels, one of which is to improve and expand electric vehicle infrastructure in the cities where we live."
The challenge calls for an auto-sector pledge to end production of combustion-engine vehicles, and for a commitment to a percentage of zero-emission vehicle sales by 2025. Businesses are being encouraged to switch fleets to electric vehicles, and cities are asked to focus on improving infrastructure and policy.