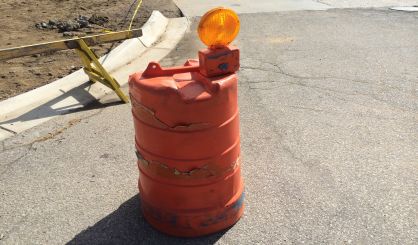 The Michigan Department of Transportation will hold an open house next week in Niles to talk about its plans to reconstruct the US-12-M-51 interchange. MDOT spokesperson Nick Schirripa tells WSJM News the $25 to $30 million project is still a ways off.
"We're planning in 2023 — so about five years out — we're planning on removing the two US-12 bridges over M-52 in Niles Township," Schirripa said.
MDOT wants to hear from locals about the replacement options.
"Just to get their experiences and an idea of what they'd like to see," Schirripa said. "We already have four preliminary design concepts."
Schirripa says the current interchange is old and past its service life. Next week's open house for locals to express their opinions will be Wednesday from 4 to 6 p.m. at the Southwestern Michigan College Niles campus. Schirripa says separate meetings will be held with community stakeholders in the fall.