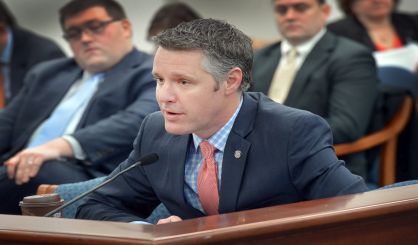 State Senator John Proos has thrown his support behind a state board set up to help prevent sexual abuse and domestic violence. He tells us a 2012 executive order from the governor set up the Michigan Domestic and Sexual Violence Prevention and Treatment Board with a mission of preventing assault and abuse. Legislation from this year codified that.
"The latest information that we have from the governor is the establishment of a task force for domestic violence and sexual abuse," Proos said. "The intent is to have that commission continue to look at best practices and utilize those best practices in the educational process for preventative measures that can be utilized throughout the state of Michigan."
Proos says the state law requires that board to advise the legislature and governor on the magnitude and nature of domestic and sexual violence, and to recommend solutions to improve the conditions for victims. He says by keeping that a priority, the state can continually prevent people from becoming victims.