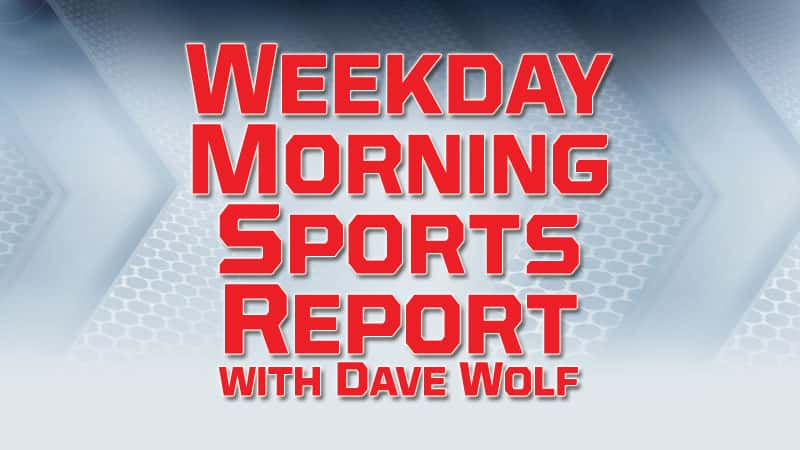 MLB – Major League Baseball
Yesterday
Tampa Bay Rays 4, Detroit Tigers 2
Chicago White Sox 4, St. Louis Cardinals 0
San Francisco Giants 5, Chicago Cubs 4 – 13 Innings
Rays 4, Tigers 2 – Cron's homer lifts Rays to 4-2 win over Tigers
C.J. Cron's three-run home run in the seventh inning carried the Tampa Bay Rays to their fifth straight win, a 4-2 victory over the Detroit Tigers on Wednesday. Cron's 18th homer came off Jordan Zimmermann after singles by Kevin Kiermaier and Matt Duffy.  Cron and Kiermaier each had three hits for the Rays, who have won 14 of 18. It was only the second multi-hit game of the season for Kiermaier, who drove in the game's first run with his second homer of the season in the third inning. James McCann's two-run homer off Matt Andriese in the fourth had given Detroit a 2-1 lead that lasted until Cron's homer. It was McCann's sixth homer of the season. The Tigers, who struck out 14 times against five Tampa Bay pitchers, have lost four straight and 18 of 22.
White Sox 4, Cardinals 0 – Rodon tosses gem, White Sox blank Cardinals 4-0
Carlos Rodon pitched three-hit, shutout ball into the eighth inning to outduel Luke Weaver and lead the Chicago White Sox to a 4-0 victory over the St. Louis Cardinals on Wednesday. Tim Anderson tripled and had two RBIs. Charlie Tilson singled in a run off reliever Mike Mayers in Chicago's two-run seventh and Jose Abreu added an RBI groundout as White Sox ended a six-game losing streak and won for just the third time in their last 13. Rodon (2-3) allowed only two singles and a double while walking two and striking out a season-high seven though 7 1/3 innings. The 25-year-old left-hander, who spent the first two months of 2018 on the disabled list rehabbing from shoulder surgery, sparkled in just his seventh start this season. Joakim Soria got the final four outs for his 13th save in 16 chances.
Giants 5, Cubs 4 – 13 innings – Posey hits game-winning single in 13th, Giants beat Cubs
Buster Posey singled off the right-field wall in the 13th inning for his fifth career game-ending hit, sending the San Francisco Giants past the Chicago Cubs 5-4 on Wednesday.  Brandon Belt drew a two-out walk from James Norwood (0-1). Andrew McCutchen then singled to bring up Posey, who ended the 4-hour, 30-minute game with San Francisco's first run since scoring four in the first. Dereck Rodriguez (4-1) pitched three scoreless innings for the win. He also had three of San Francisco's 16 strikeouts. Norwood worked the 12th and 13th in his major league debut. He immediately struck out Brandon Crawford on a 99 mph fastball. Cubs slugger Kris Bryant hit a two-run homer in his return from the disabled list, and All-Star Javier Baez tied the game with a solo homer to start the seventh.
Today
Tigers, Cubs and White Sox are all off
Friday
Detroit at Houston, 8:10 p.m.                        WSJM Sports/Cosy-FM 7:45
Kansas City at Chicago White Sox, 8:10 p.m.
Chicago Cubs at San Diego, 10:10 p.m.
MLB – Harper headlines Home Run Derby field, will face Freeman
Washington Nationals slugger Bryce Harper will take on Atlanta Braves first baseman Freddie Freeman in an all-NL East matchup in the first round of the Home Run Derby on Monday night. The 25-year-old Harper is the second seed at his home ballpark by virtue of his 22 homers through Tuesday's games. Freeman, the top NL vote-getter for Tuesday night's All-Star Game at Nationals Park, is the seventh seed with 16 homers.  Milwaukee Brewers first baseman Jesus Aguilar faces Philadelphia Phillies slugger Rhys Hoskins in the opening round. Los Angeles Dodgers rookie Max Muncy meets Chicago Cubs infielder Javier Baez, and Houston Astros third baseman Alex Bregman faces Cubs outfielder Kyle Schwarber. It's the second Home Run Derby for Harper, and the first for the rest of the field. Harper lost to Yoenis Cespedes in the 2013 final at Citi Field in New York.
FIFA – World Cup – Semifinals
Yesterday
Croatia 2, England 1
Croatia 2, England 1 – Croatia tops England to reach World Cup Final
Croatia was pushed to extra time for the third consecutive game at the World Cup and once again, rallied from a goal down to win, this time earning a berth in Sunday's final.  Mario Mandzukic blasted a shot past England goalkeeper Jordan PIckford in the 109th minute, lifting Croatia to a 2-1 win in the World Cup semifinal in Moscow. The outcome sends Croatia to the title game of the World Cup for the first time and ended England's hopes of reaching its first World Cup final since winning the title in 1966.
Saturday – 3rd Place Game
Belgium vs. England, 10:00 a.m.
Sunday – Championship Game
France vs. Croatia, 11:00 a.m.
NHL – Red Wings agree with Mantha on 2-year, $6.6 million contract
The Detroit Red Wings have agreed to a two-year, $6.6 million contract with Anthony Mantha. The Red Wings announced the move with the restricted free agent Wednesday, keeping the 23-year-old wing after he led the team with 24 goals last season. Mantha had 48 points in 80 games last season. He has 43 goals and 44 assists in two-plus seasons with the Red Wings. Detroit drafted him 20th overall in 2013. The Red Wings re-signed restricted free agent Andreas Athanasiou last year with a two-year contract. Their next task is completing negotiations with restricted free agent Dylan Larkin on a multiyear contract.
NFL/NCAAFB – Former Michigan State, Lions coach Darryl Rogers dies
Darryl Rogers, who coached Michigan State to a share of the Big Ten title in 1978 and later took the helm for the Detroit Lions, has died. He was 83.  The Lions said Rogers' family confirmed his death Wednesday. Rogers coached Michigan State from 1976-79, going 24-18-2. The 1978 team, which included star flanker Kirk Gibson, won its final seven games to finish tied for first in the conference. Rogers also coached at Arizona State from 1980-84 before heading to the NFL. He was with the Lions from 1985-88. Rogers played wide receiver and defensive back at Fresno State and became the coach there in 1966. He also coached San Jose State from 1973-75 before taking over at Michigan State.
Tennis – Wimbledon – Federer stunned in Wimbledon QF; Nadal, Djokovic, Isner win
Roger Federer was a point away from a neat, straight-sets victory in the Wimbledon quarterfinals Wednesday, but he failed to convert.  What followed over the next two-plus hours was a stunning rally by South African Kevin Anderson who beat the top-seeded Federer 2-6, 6-7 (5), 7-5, 6-4, 13-11 in a 4-hour, 14-minute battle.  In Friday's semifinals, Anderson will face No. 9 John Isner, the 33-year-old American who reached his first major semifinal in his 41st try by eliminating 2016 runner-up Milos Raonic (MEE'-lohsh ROW'-nich) of Canada 6-7 (5), 7-6 (7), 6-4, 6-3.   The other men's semifinal will be a battle between Rafael Nadal and Novak Djokovic (NOH'-vak JOH'-kuh-vich).
WNBA – Women's National Basketball Association
Last Night
Minnesota Lynx 97, Indiana Fever 65
Lynx 97, Fever 65 – Robinson hits her 1st 3 in WNBA; Lynx top Fever 87-65
Sylvia Fowles had 20 points, 10 rebounds and seven assists and Maya Moore added 19 points to help the Minnesota Lynx beat the Indiana Fever 87-65 on Wednesday.  Danielle Robinson made her first 3-pointer to end a 0-for-39 drought in her seven-year WNBA career. She finished with 15 points on 6 of 7 shooting, including 2 of 2 from behind the arc.  Minnesota (12-8) led 10-2 and never trailed. Moore hit a jumper to push the lead to 15 points before Kelsey Mitchell made three 3-pointers in an 11-0 run that trimmed Indiana's deficit to 31-27 midway through the second quarter.    The Lynx scored 13 of the next 15 points.  Erica Wheeler led Indiana (2-18) with 12 points, six rebounds and five assists. Mitchell finished with 11 points and Natalie Achonwa 10.  Minnesota shot 51.6 percent from the field despite going 4 of 16 from 3-point range. The Lynx made 17 of 19 free throws.  Indiana, which beat the Lynx 71-59 on July 3, has lost eight of its last nine games.
NCAAMBB – Ex-Louisville players sue NCAA over vacated national title
An attorney representing a group of former Louisville men's basketball players says they have filed a lawsuit against the NCAA over the organization's vacation of the Cardinals' 2013 national championship and 2012 Final Four.  John Morgan, one of several attorneys representing former Cardinals captain Luke Hancock, the 2013 Final Four Most Outstanding Player, and four teammates from that title team, described the NCAA as "a morally bankrupt organization" that exploits student-athletes during a Wednesday news conference. The NCAA stripped Louisville of the title as part of sanctions for violations discovered during an escort scandal investigation. The governing body in February denied the school's appeal and vacated 123 victories, including their third NCAA title, following an escort's book allegations in October 2015 that former basketball staffer Andre McGee hired her and other dancers for sex parties. Louisville removed the championship banner from its home arena soon afterward.
NCAA – 2 Ohio State ex-officials say they knew of no abuse by doc
Two former top administrators say they weren't aware of allegations of sexual abuse by an Ohio State University doctor when they worked there in the 1990s. Former Ohio State president E. Gordon Gee and former vice president of human resources Linda Tom tell The Columbus Dispatch they don't remember receiving any complaints about the now-dead doctor, Richard Strauss.  He worked there for two decades as a member of the faculty and medical staff and a team doctor before retiring in 1998. Ohio State says allegations of sexual misconduct by Strauss have been raised by former athletes from 14 sports and other people since such allegations were first brought forward months ago.  An independent investigation is underway about those claims and about whether the university knew of concerns about Strauss.
Olympics – Tokyo 2020 Olympic torch relay to start in Fukushima
Organizers of the Tokyo 2020 Olympics say the torch relay will start in Fukushima, an area hit by the 2011 earthquake, tsunami and nuclear disaster. The route was approved by the organizing committee at a meeting with the central and Tokyo governments on Thursday. The relay will start on March 26, 2020 in Fukushima and will head southward to Okinawa before making its way north again and arriving in Tokyo on July 10. Organizers want the 2020 Olympics to help showcase Japan's recovery from the disaster that took more than 18,000 lives and triggered meltdowns at the Fukushima nuclear power plant. While reconstruction from the disaster is making steady progress, more than 70,000 people remain displaced from their communities. The 2020 Olympics, the second in the Japanese capital following 1964, run from July 24 to Aug. 9.
Olympics – Olympic medalist Kikkan Randall announces cancer diagnosis
Olympic gold medalist Kikkan Randall announced Wednesday that she's been diagnosed with early stage breast cancer. The 35-year-old cross-country skier known for pink highlighted hair said on social media that "the color pink has taken on a new chapter" in her life. She says the prognosis is good, but she expects life to change significantly in the months ahead. Randall told The Associated Press she had her first round of chemo Monday in Anchorage, Alaska, her hometown before she moved earlier this year to Penticton, British Columbia, with her 2-year-son, Breck, and husband Jeff Ellis. Randall is a five-time Olympian who returned to competition in 2016 after a break and delivered the first gold in cross-country for the U.S. with relay team partner Jessica Diggins at the Pyeongchang Olympics in February.
MWL – Midwest League Baseball
Last Night
Beloit 10, South Bend 3
West Michigan 3, Wisconsin 2, 10 innings
Lansing 6, Burlington 2
Great Lakes 1, Clinton 0, 10 innings
Tonight
Beloit at South Bend, 7:05 p.m.
Wisconsin at West Michigan, 7:05 p.m.
Lansing at Burlington, 7:30 p.m.
Great Lakes at Clinton, 7:30 p.m.