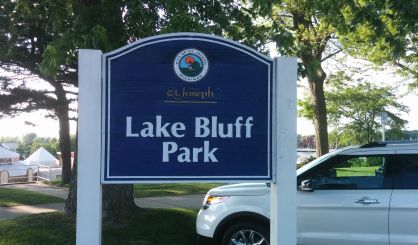 As many as 50,000 people will descend on downtown St. Joseph this Saturday and Sunday for the 57th annual Krasl Art Fair. The fair's Dee Hodgson tells WSJM News the big event is one of the premier summer activities in southwest Michigan, attracting all kinds of artists from all over the country.
"200 artists, fine artists who will be on the bluff, along with beer and wine from the Livery and Lake Michigan Vintners," Hodgson said. "We have food carts that will be available for light meals."
You can walk along Lake Bluff Park and buy art from those guests. Hodgson tells there will be shuttles to and from the art fair. The pick-up and drop-off points are at Kelley's Bowl and the Edgewater business district. The art fair is Saturday from 10 a.m. to 6 p.m. and Sunday from 10 to 5. The big Krasl Block Party kicks everything off Friday night on Pearl Street just north of the Krasl Art Center.