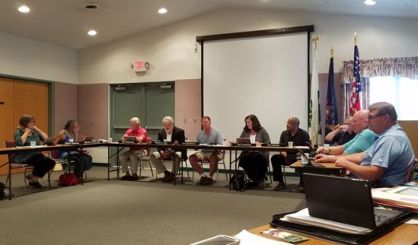 The Berrien County Board of Commissioners is taking issue with a state law governing speed limits in townships. At a Thursday meeting, the board approved five resolutions setting new speed limits on stretches of road around the county. However, some felt some of the limits were too high. County Administrator Bill Wolf said Michigan State Police speed studies determine what the limits will be, and then the county has to approve them or the limit will default to 55 miles per hour. Board of Commissioners Chair Jon Hinkelman told WSJM News that should change.
"I think there's agreement that the state statute maybe needs to be looked at to try to come up with a better way," Hinkelman said. "I think some of the comments tonight were such that maybe this is a good place to start."
The board instructed Wolf to draft up a resolution for the board asking state lawmakers to change the speed limit law. That will be considered at a future meeting.