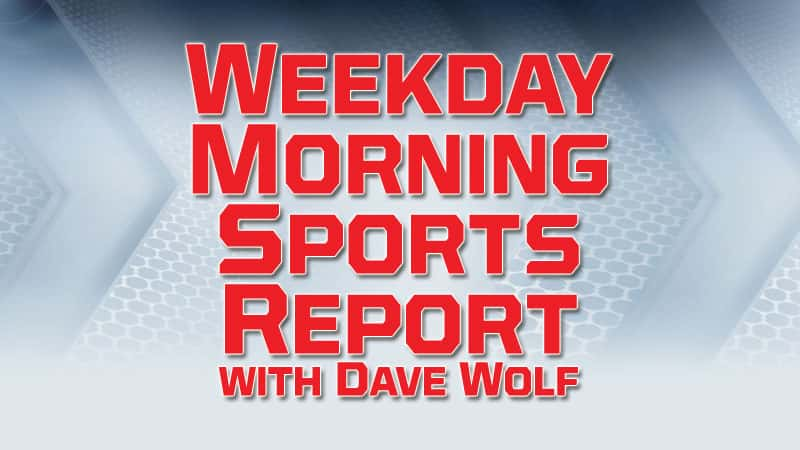 MLB – Major League Baseball
Yesterday
Tampa Bay Rays 10, Detroit Tigers 9 – 10 innings
San Francisco Giants 2, Chicago Cubs 1 – 11 innings
White Sox were off
Rays 10, Tigers 9 – 10 Innings – Robertson has RBI single in 10th, Rays beat Tigers 10-9
Daniel Robertson hit an RBI single in the 10th inning and the Tampa Bay Rays won for the 12th time in their last 13 home games by beating the Detroit Tigers 10-9 Monday night. Kevin Kiermaier had a one-out triple off Blaine Hardy (3-2) in the 10th. After Matt Duffy walked, Robertson won it on his hit to center.  Matt Andriese (2-3), the eighth Tampa Bay reliever, worked a scoreless 10th. Niko Goodrum had two doubles and three RBIs for the Tigers, who have lost 16 of 20. Carlos Gomez put the Rays up 8-7 with his third RBI, coming on a bunt single in the seventh. Pinch-hitter Joey Wendle made it 9-7 on a run-scoring double later in the inning. The Tigers tied it at 9-all during the eighth when Victor Martinez had an RBI single and pinch-runner JaCoby Jones scored when first baseman Jake Bauers flipped a toss past reliever Sergio Romo for an error on Mikie Mahtook's infield single.
Giants 2, Cubs 1 – 11 Innings – Pablo Sandoval singles home winning run in 11th for Giants
Pablo Sandoval singled home the winning run with one out in the bottom of the 11th inning a day after driving in five runs, sending the San Francisco Giants to a 2-1 victory over the Chicago Cubs on Monday night. Brandon Crawford loaded the bases when he was intentionally walked by Pedro Strop to bring up Sandoval, who hit a sharp single to left against a five-man infield.  Andrew McCutchen and Brandon Belt started the rally with consecutive one-out singles off Steve Cishek (2-1), who entered with one out in the 10th and immediately gave up Hunter Pence's triple before working out of trouble.  Ty Blach (6-5) pitched a 1-2-3 11th for the win. The Giants came through an inning after missing a big chance with Pence on third. Pinch-hitter Chase d'Arnaud struck out with the Cubs playing with five infielders, making him 0 for 16 in his last nine games. Then Steven Duggar also struck out. Ben Zobrist hit a two-out double in the ninth off Will Smith but David Bote then grounded out.
Tonight
Detroit (Boyd 4-7) at Tampa Bay (Andriese 1-3), 7:10 p.m.           WSJM Sports/Cosy-FM 6:45
St. Louis (Mikolas 9-3) at Chicago White Sox (Covey 3-4), 8:10 p.m.
Chicago Cubs (Quintana 7-6) at San Francisco (Cueto 3-1), 10:15 p.m.
FIFA – World Cup – Semifinals
Today – Semifinal 1
France vs. Belgium, 2:00 p.m.
Tomorrow – Semifinal 2
Croatia vs. England, 2:00 p.m.
NBA – LeBron James officially a Laker
LeBron James has officially joined the Los Angeles Lakers. The Lakers announced the signing of the four-time NBA Most Valuable Player as a free agent Monday night. James' representatives at Klutch Sports Group tweeted a photo of James signing his contract with general manager Rob Pelinka. James' agency announced last week that the superstar had agreed to a four-year deal worth $153.3 million with the Lakers, who have missed the playoffs in a franchise-record five consecutive seasons. James has played in the past eight NBA Finals with the Miami Heat and the Cleveland Cavaliers, winning three titles.
NHL – Sabres sign top pick Rasmus Dahlin to entry-level deal
The Buffalo Sabres have signed top draft pick Rasmus Dahlin to a three-year, entry-level contract. Buffalo selected the 18-year-old defenseman from Sweden with the first pick in last month's draft.  The signing was announced by the team Monday. Terms of the deal were not disclosed. The maximum value of an entry-level contract for a No. 1 pick is $11.325 million over three years. Dahlin is expected to make an immediate jump to the NHL after playing two seasons with Frolunda in the Swedish Hockey League. The 6-foot-3, 185-pound Dahlin's skating and playmaking abilities have drawn comparisons to elite Swedish defensemen such as Ottawa Senators captain Erik Karlsson and former Detroit Red Wings star Nicklas Lidstrom.
NCAAFB – Garth Brooks to play Notre Dame Stadium's 1st music concert
The Fighting Irish and country music will come together on the gridiron, with Garth Brooks announcing plans to play the first-ever music concert at Notre Dame's football stadium. The country superstar joined famed former Notre Dame football coach Lou Holtz during a press conference Monday in Nashville, Tennessee. Brooks says a date hasn't been set because organizers are waiting on the football team's schedule to be finalized. Holtz joked that fans wouldn't always leave the stadium happy when he was coaching. But he says "they will definitely be happy when they leave the stadium after Garth Brooks." Brooks says he can't wait to introduce his fans to Notre Dame, hinting the Indiana school was the first of more touring announcements to come.  Brooks wrapped up a major three-year tour last year.
NCAAFB – Sarkisian loses $30M lawsuit against USC over firing
Former USC head football coach Steve Sarkisian has lost a $30 million lawsuit that claimed he was improperly fired by the school instead of being allowed to seek treatment for alcoholism. An arbitrator last week ruled in favor of the USC, saying Sarkisian concealed his condition from the school.  In a statement Monday, Sarkisian said he's disappointed by the decision but will respect it and move on. Sarkisian was fired in October 2015, two months after he appeared to be drunk during a preseason pep rally.  He sued USC for breach of contract and discrimination based on disability, his acknowledged alcohol problem. He later agreed to binding arbitration. Sarkisian went into rehab after he was fired and is now offensive coordinator for the Atlanta Falcons.
Tennis – Wimbledon – Federer reaches 16th Wimbledon quarterfinal
Roger Federer has advanced to a record-extending 16th Wimbledon quarterfinal with a 6-0, 7-5, 6-4 victory over Adrian Mannarino of France. The eight-time champion earned his latest win with maximum efficiency on Centre Court, particularly during a 16-minute first set, where the top-seeded Federer lost just five points. Federer has now won 32 consecutive sets at Wimbledon to move within one straight-sets victory of breaking his previous longest streak at the All England Club.   Rafael Nadal reached the Wimbledon quarterfinals for the first time since 2011. The top-ranked Spaniard beat Jiri Vesely on Centre Court to return to the last eight for the first time since he was runner-up to Novak Djokovic in 2011.  Serena Williams is back in the Wimbledon quarterfinals for the 13th time after beating Russian qualifier Evgeniya Rodina 6-4, 6-2. In a matchup of the only two mothers remaining in the draw, Williams jumped into a 3-0 lead in both sets and wrapped up the win in 62 minutes. Williams is looking for her eighth Wimbledon title and has established herself as the big favorite once again, with the top-10 seeds all eliminated. She is seeded 25th after missing last year's tournament while pregnant.
NFL – Ex-Detroit Lions tight end Pettigrew arrested in Pittsburgh
Police say a former Detroit Lions player has been arrested in Pittsburgh for punching an officer after refusing to pay a limo driver. NFL free agent Brandon Pettigrew is charged with two counts of aggravated assault, theft of services and public drunkenness. Police say the 33-year-old tight end refused to pay $97 for a limo ride to a downtown hotel early Monday. According to a complaint, when officers arrived Pettigrew became aggressive and punched one officer in the chest three times. Police allege he was visibly intoxicated. The complaint says officers drew their stun guns but Pettigrew, who lives in Flint, Texas, complied and was handcuffed. A message seeking comment from Pettigrew wasn't immediately returned Monday.  Sean Howard, who has represented Pettigrew, says he has no comment. No attorney information is available.
MWL – Midwest League Baseball
Yesterday
Lake County 10, West Michigan 6
Dayton 5, Great Lakes 0
South Bend 5, Lansing 3
Tonight
No games tonight