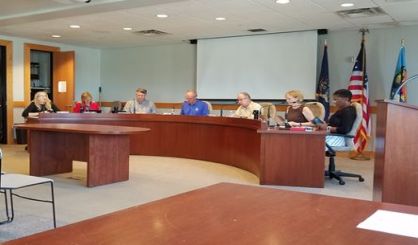 St. Joseph City Commissioners have signed off on $13 million in upgrades to the water plant. At Monday's meeting, they approved phase one of work laid out in a 2014 Capital Improvement Plan. St. Joseph Water Treatment Plant Superintendent Greg Alimenti told WSJM News what's being done.
"The work that is being done includes upgrades to chemical treatment, the construction of a new high surface pump station, upgrading filter piping, replacing major valves, chemical storage, and other similar work," Alimenti said.
Alimenti says these items were the most critical identified in the Capital Improvement Plan. The project will be paid for with the federal and state Drinking Water Revolving Fund, and paid back via local water rates. The work could start in the fall of this year and be finished in the fall of 2020.