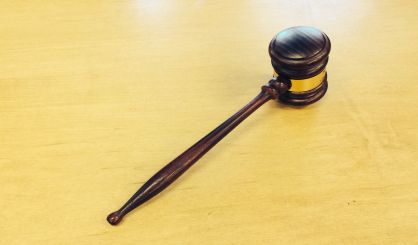 A Benton Harbor woman is close to getting an unusual property tax problem resolved, thanks to action by the city commission this week. At this week's meeting, commissioners waived about $12,000 in back taxes for the woman whose home on Edwards Street was on two parcels, even though she hadn't been told that when she bought the one parcel she thought it was on. Berrien County Treasurer Bret Witkowski tells WSJM News the situation of a house on two parcels was all due to a mix up involving the state and a now-defunct non-profit from the early 2000s.
"She never got notice because her name was never on it, and plus, the legal description was wrong on top of it," Witkowski said. "So, we worked with the city and came to the conclusion that probably the best thing to happen would be for us to foreclose on half of the lot, and have the city waive the penalty and interest."
And then deed the parcel half of the home is on back to the woman who should have owned it to begin with. Witkowski says the woman always paid her taxes on the property where she believed her home stands. However, she did not pay taxes for the property where the other half of her home technically sat because she didn't know about it.
"It's not the city of Benton Harbor's fault," Witkowski said. "This was just a project through the state where the right hand and the left hand just didn't talk."
Witkowski credits the city for hiring a full time assossor to get this situation resolved. He tells us he's been the county treasurer since 2005, and has never seen another situation like it. In the words of Witkowski, "You couldn't write something like this."