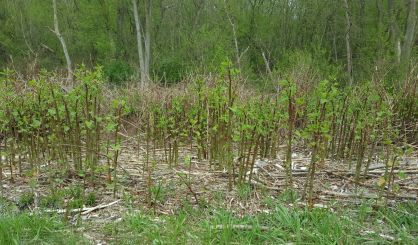 A meeting will be held next week in Eau Claire for everyone to learn more about Japanese knotweed. The invasive plant is a threat to infrastructure in southwest Michigan as the weed can grow through concrete. The Berrien Conservation District's Jared Harmon tells WSJM News the meeting next Wednesday in Eau Claire will cover all bases.
"What the plant is, how it got here, and the impact of the Japanese knotweed if it continues to spread," Harmon said. "We'll also be talking about what impacts happen with Japanese knotweed and how it spreads around the community. Then after the presentation, we'll go outside and actually look at it."
Harmon tells us there's been a serious Japanese knotweed infestation in inland areas like Eau Claire, even though the lakeshore has been getting more attention. He notes the meeting next week at the Eau Claire District Library will be a short walk from some real Japanese knotweed. It starts at 6 p.m. and everyone is welcome.