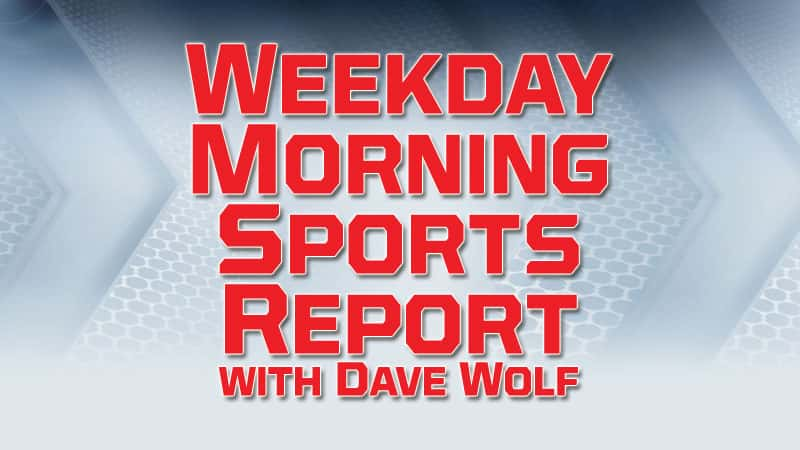 MLB – Major League Baseball
Yesterday
Detroit Tigers 3, Toronto Blue Jays 2 – 10 Innings
Cincinnati Reds 5, Chicago White Sox 3
Cubs were off
Tigers 3, Blue Jays 2 – F/10 – Tigers recover from blown save to beat Blue Jays 3-2
Jose Iglesias hit a tiebreaking sacrifice fly in the 10th inning and the Tigers recovered from a blown save in the ninth to beat the Toronto Blue Jays 3-2 on Monday, Detroit's second straight victory following a season-long 11-game losing streak. Right-hander Joe Jimenez (4-1) got the win despite giving up the tying run in the ninth.  With his team leading 2-1 after eight innings, Tigers manager Ron Gardenhire called on Jimenez because regular closer Shane Greene (shoulder) had been placed on the 10-day disabled list before the game. Jimenez loaded the bases with two outs and walked pinch-hitter Justin Smoak on a 3-2 pitch to force in the tying run. Niko Goodrum hit a one-out triple off Seunghwan Oh (4-3) in the 10th and scored the winning run when Iglesias followed with a fly ball to right. After Buck Farmer gave up a leadoff single in the 10th, Blaine Hardy finished for his first career save.  Nick Castellanos scored two runs and Jeimer Candelario had three hits for the Tigers, who won the season series against the Blue Jays for the first time since 2013. Detroit took four of seven from Toronto this season.
Reds 5, White Sox 3 – Blandino's double caps Reds' rally to 5-3 win over White Sox
Alex Blandino's double in the eighth inning completed the Cincinnati Reds' four-run rally for another comeback victory Monday night, 5-3 over the Chicago White Sox.  The White Sox returned to Great American Ball Park for the first time since 2009 and let one slip away with the help of a misplay in the bottom of the eighth. The Reds loaded the bases with one out against Chris Volstad (1-5). Adam Duvall grounded to first baseman Matt Davidson, who was indecisive. He took several steps toward first before throwing home too late to get Scooter Gennett scoring from third base.   Billy Hamilton followed with a sacrifice fly that tied it at 3, and Blandino's pinch-hit double put the Reds in position for another comeback win. They've trailed in seven of their last 10 victories. Dylan Floro (3-2) retired two in the eighth. Raisel Iglesias pitched the ninth for his 16th save in 18 chances.
Tonight
Detroit (Fulmer 3-7) at Chicago Cubs (Hendricks 5-8), 2:20 p.m.             WSJM Sports/Cosy-FM 1:55
Chicago White Sox (Giolito 5-7) at Cincinnati (DeSclafani 3-1), 7:10 p.m.
FIFA – World Cup 2018 – Round of 16
Yesterday
Brazil 2, Mexico 0
Belgium 3, Japan 2
Monday's World Cup Roundup
Brazil and Belgium have advanced to the World Cup quarterfinals and will square off Friday in Kazan, Russia.  Neymar had a goal and an assist as the Brazilians blanked Mexico, 2-0. Neymar has 11 goals and nine assists in his last 19 games for Brazil.  Belgium erased a two-goal deficit before substitute Nacer Chaldi scored in the fourth minute of stoppage time to give his country a 3-2 win over Japan. Jan Vertonghen scored in the 69th minute and substitute Marouane Fellaini headed in another from Eden Hazard's cross in the 74th to knot the score.
Today
Sweden vs. Switzerland, 10:00 a.m.
Columbia vs. England, 2:00 p.m.
Tennis – Wimbledon – Day 1 – Federer dominant in Wimbledon opener
Roger Federer has begun his latest Wimbledon title defense with a dominant win over Dusan Lajovic. The eight-time champion needed just 79 minutes to complete a 6-1, 6-3, 6-4 victory over the Serbian. The top-seeded Federer won nine straight games once the 58th-ranked Lajovic held serve in the opener.  Third seed Marin Cilic, eighth seed Kevin Anderson, No. 9 John Isner and No. 11 Sam Querrey also won their opening-round matches in straight sets, as did 13th seed Milos Raonic.
Unseeded Stan Wawrinka showed the form that earned his three Grand Slam titles by surprising No. 6 Grigor Dimitrov in four sets after dropping the opener, 1-6.
American Sloane Stephens was the highest seed to fall. Donna Vekic cruised to a 6-1, 6-3 rout of the fourth-seeded Stephens. Fifth seed Elina Svitolina also lost, knocked out by Tatjana Maria after winning a first-set tiebreaker. American and 16th seed Coco Vandeweghe was shown the door by Katerina Siniakova.  Serena Williams advanced to the second round of the women's side, but she needed six match points before finishing off Arantxa Rus of the Netherlands, 7-5, 6-3. Ninth seed Venus Williams also took her opening-round match, as did 10th seed Madison Keys, second seed Caroline Wozniaki, No. 7 Karolina Pliskova and No. 13 Julia Georges.
NBA Free Agency – Lakers continue rebuild
LeBron James has become the Pied Piper of Los Angeles as the Lakers continue to stockpile free-agent talent. Meanwhile, the city of Cleveland is lamenting his loss. A person with knowledge of the situation says point guard Rajon Rondo has agreed to sign a one-year contract with the Lakers, while another person confirmed that L.A has given center JaVale McGee a one-year package worth just under $2.4 million.  ESPN says the Lakers will pay Rondo $9 million after he averaged 8.3 points and 8.2 assists for New Orleans last season. In Cleveland, the massive LeBron James banner hanging downtown is being removed again following the superstar's announcement he's leaving the Cavaliers for the Lakers. It was also removed in 2010 when he decided to join the Miami Heat.
NHL Free Agency – Flames sign James Neal
The Calgary Flames have added a much-needed scorer to their lineup by signing forward James Neal to a five-year deal worth $28.75 million.  Neal is coming off a run to the Stanley Cup Final with the Vegas Golden Knights, putting up 25 goals and 44 points in 71 regular-season games before adding six goals and 11 points in 20 postseason games. The 30-year-old winger has reached the 20-goal mark in each of his 10 NHL seasons and produced a career-high 40 goals in 2011-12.
Cycling – Froome cleared of doping by UCI ahead of Tour de France
Chris Froome has been cleared of doping by the International Cycling Union, a decision that should allow him to pursue a record-tying fifth Tour de France title later this week. Froome had been racing under the cloud of a potential ban after a urine sample he provided at the Spanish Vuelta in September showed a concentration of the asthma drug salbutamol that was twice the permitted level.  A UCI statement says "Froome's sample results do not constitute an AAF (Adverse Analytical Finding)," adding that it has decided "to close the proceedings against Mr Froome." The Tour begins Saturday and, before the UCI statement was provided, race organizers were reportedly denying him entry. Froome says, "I have never doubted that this case would be dismissed for the simple reason that I have known throughout I did nothing wrong."
WNBA – Women's National Basketball Association
Tonight
Chicago Sky at Dallas Wings, 8:00 p.m.
Indiana Fever at Minnesota Lynx, 8:00 p.m.
MWL – Midwest League Baseball
Yesterday
Fort Wayne 11, Great Lakes 3
Lansing 4, West Michigan 0
Bowling Green 6, South Bend 0
Tonight
Fort Wayne at Great Lakes, 7:05 p.m.
Lansing at West Michigan, 7:05 p.m.
Bowling Green at South Bend, 7:35 p.m.