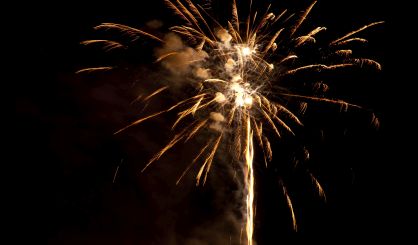 One of the largest fireworks displays on this side of Lake Michigan will happen Tuesday night in South Haven with Light Up the Lake. The fireworks are synced to music played on 103.7 Cosy FM and for a first this year, you can watch the show anywhere in the world at WCSY.com. Lucas Koenig of All Web Infused spoke with WSJM News about the options.
"People from South Haven or the area that just don't want to deal with the influx of tourists or can't get out for whatever reason, it's a great opportunity for them to watch it online and not have to deal with the big crowds," Keonig said.
Cosy will be broadcasting live from South Haven's North Beach starting at seven with the fireworks show starting at 10:30. Watch the fireworks online or listen to the soundtrack on 103.7 Cosy FM.