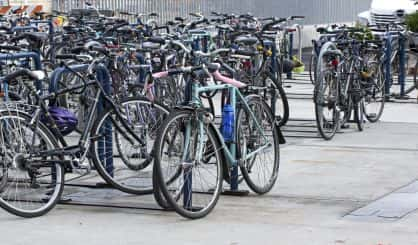 New bike safety laws will take effect in Michigan in about three months. The measures were prompted by the bicycle tragedy in Kalamazoo in June 2016 when a man who was high on drugs plowed into a group of cyclists, killing five and injuring several others. The new laws call for drivers to give bicycles three-feet of space when passing. Senator Margaret O'Brien of Portage pushed for the changes and had initially wanted a five-foot passing distance.
"The three-foot passing distance was a compromise, we felt five-feet was safe," says O'Brien. "But to get this across the finish line and to improve safety, we're going to take the three-foot passing distance."
Governor Snyder signed the new laws on Friday, and they take effect 90 days from then.