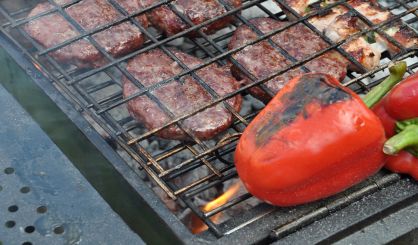 When you're holding a barbecue this Independence Day, the USDA would like you to follow some food safety guidelines. USDA Specialist Marianne Gravely tells WSJM News the biggest mistake people make when cooking on a grill is not using a food thermometer.
"Our scientists at the USDA have found that color is not a reliable indicator of doneness, especially when you're grilling because those grill marks, those flare ups can really change the appearance of what you're cooking," Gravely said.
Gravely says hamburgers should be cooked at 160 degrees, steak at 145, and poultry at 165. She says you should not leave any perishable food out for longer than one hour in the summer, saying a tip is to keep the cooked meat on the grill but off to the side so it stays warm. The USDA has a food safety app called FoodKeeper available on both Android and iPhone.