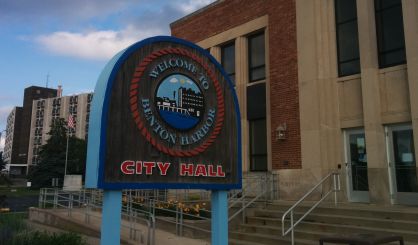 Benton Harbor City Commissioners have voted to rename city hall the Dr. Wilce L. Cooke Municipal Building. At a Monday meeting, the commission approved the move in honor of the former mayor. Cooke served from 1981 to 1987, and then from 2004 to 2011. Director of the Wilce L. Cooke Foundation Princella Tobias told WSJM News Cooke has always been about serving the community. She said he's honored by the commission's action.
"It lets you know that good has always come from Benton Harbor," Tobias said. "Good will always come from Benton Harbor, and he is just one example of the many people from this great city who has made a difference."
The foundation says Cooke was southwest Michigan's first male nurse, serving the community at Mercy Hospital and then at Lakeland. He was unable to attend Monday's commission meeting because of upcoming surgery. The city will announce a dedication for the newly-renamed city hall at a future date.