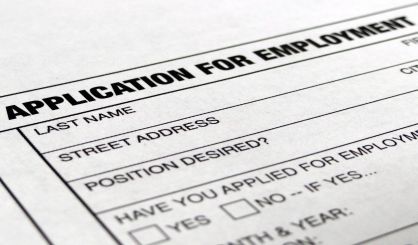 There have been some clear changes in Berrien County's employment picture since the end of the Great Recession. The latest economic outlook report from the Upjohn Institute for Employment Research takes a look at such trends throughout west Michigan. Upjohn analyst Brian Pittelko tells WSJM News business and management jobs have dramatically grown in the Niles-Benton Harbor market since 2016. We asked Pittelko which jobs have gone down.
"Occupations that have lost ground include production occupations, which are down by 6%, and food preparation and serving, strangely enough, are down by almost 19% from 2016, which is a bit curious," Pittelko said.
Due to the fact that business and management jobs pay a lot, Berrien County saw wages go up by an average of $2,000 from 2016 to 2017. That's compared to $1,400 for the rest of west Michigan. Pittelko predicts changes in the auto industry will affect the region moving forward, as plants shift from accommodating traditional cars to SUVs and crossovers. You can find the Upjohn report right here.