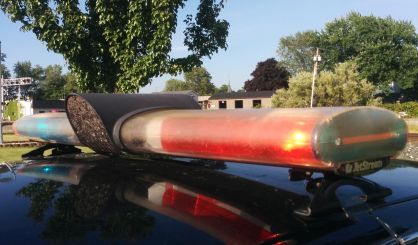 Benton Harbor Public Safety continues to look for suspects in a pair of shootings early Sunday morning that killed two people and have two others hospitalized at Lakeland in St. Joseph. 22-year-old Andre Sanders was killed in a shooting overnight on Lavette as police were breaking up a house party around 1:30 a.m. a block away.
Three people were shot two hours later on Edgecumbe near Forest, and police say 26-year-old Joseph "Jo-Jo" Tyson was killed. 26-year-old Robert White Jr. was in surgery as of Sunday evening, while 34-year-old Natasha Hill is recovering from surgery. Earlier in the day, Benton Harbor Public Safety noted both White and Hill were in critical condition.
Public Safety Director Dan McGinnis is urging witnesses and others to cooperate with the investigation, as they have no suspect information available as yet. It's not known if the two shootings are connected.