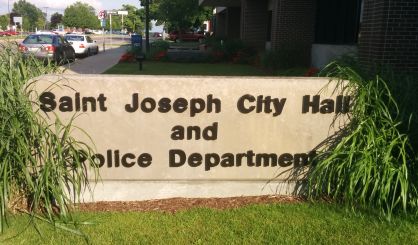 A second local governmental unit is on record opposing a bill from state Senator John Proos to exempt utilities from paying personal property taxes on new equipment, including transmission lines and power generation devices like solar farms and windmills. The St. Joseph City Commission Monday night joined the Berrien County Commission in saying they don't want the bill passed. Mayor Mike Garey says as it stands, the city will lose over $100,000.
"You're taking $130,000 so imagine you take that right off our capital improvement fund," Garey said. "Also, we can't do certain things. $130,000, that's a fire truck."
Garey says Proos has not reached out to him or other city leaders to talk about Senate Bill 1031. The senator told WSJM News last week what has passed committee will likely not be the final bill, as he expects several changes during negotiations with the utilities and local governments after the election. Proos says the bill is meant to protect ratepayers from hikes related to infrastructure improvements, but Garey doesn't buy it.
"That loss (to the city) is not going to be what the bill to our residents from the utilities will be."