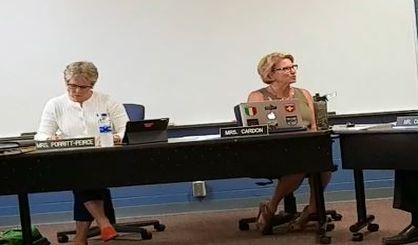 St. Joseph Public Schools Trustees are pleased with district Superintendent Ann Cardon. At meeting this week, the board of education approved Cardon's annual performance evaluation and extended her contract through June 30, 2021. Board President Amy Porritt Peirce told WSJM News Cardon has been rated "highly effective" for the sixth year in a row.
"We're thrilled," Porritt-Peirce said. "This was Ann's sixth year with St. Joe Public Schools, and six years of highly effective performance, outstanding performance, and a great leader."
Peirce said Cardon has delivered balanced budgets, driven academic achievement to higher levels, and also been a strong community partner. The positive evaluation came as the board approved the final budget amendment for the year, making minor adjustments and keeping the plan balanced. Revenues and expenditures both came in around $27 million. Cardon was also granted a 3.25% pay increase.