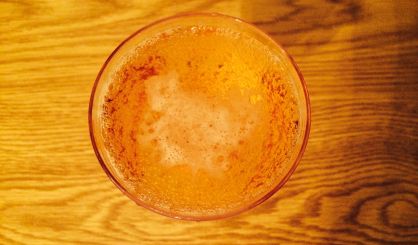 July is Craft Beer Month, a chance for Michigan's quickly growing craft beer industry to showcase its strength and for distributors to celebrate locally-made brews. Bud Distributing Sales Manager Jenna Podjan tells WSJM News the Dowagiac-based company's roster of beers has grown quite a bit recently as local makers have sprung up.
"The last few years, there are so many different drinkers out there with so many different palates, looking for different styles of beers than ever before," Podjan said. "Michigan is one of the top ten states for craft breweries and has definitely been put on the map as one of the best states for beers."
Podjan says brews like Bud Light remain the biggest sellers, but a lot of buyers go for those locally-made beers like Round Barn, Tapestry, and Silver Harbor.
"We sell several different beers from different local microbreweries from Michigan," Podjan said. "We've got some regional selections, like from the Chicagoland area. We have national craft breweries."
Podjan says craft beer drinkers like new and interesting styles, plus the local connection that comes with buying a craft brew. Throughout July, local breweries will hold special events and sales to celebrate their industry.