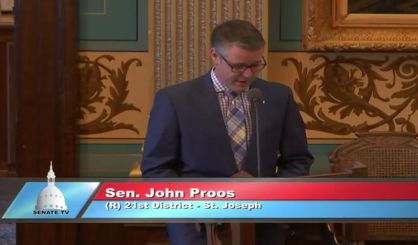 Governor Rick Snyder has signed legislation from state Senator John Proos designed to reward Michigan students who take STEM classes and to inform them about the jobs available in their areas. Proos tells WSJM News one bill creates a special STEM certification to be put on a student's diploma or transcript when they take extra science, technology, engineering, or math classes.
"This just gives our kids a leg up as they continue to do more and more in our classrooms, not just the minimum," Proos said. "Those expectations match today's jobs needs."
The other bill signed by the governor this week requires schools to provide students with the most recent available analysis of in-demand occupations for the economic forecast region. Proos says that will help them make better decisions regarding which fields to study.