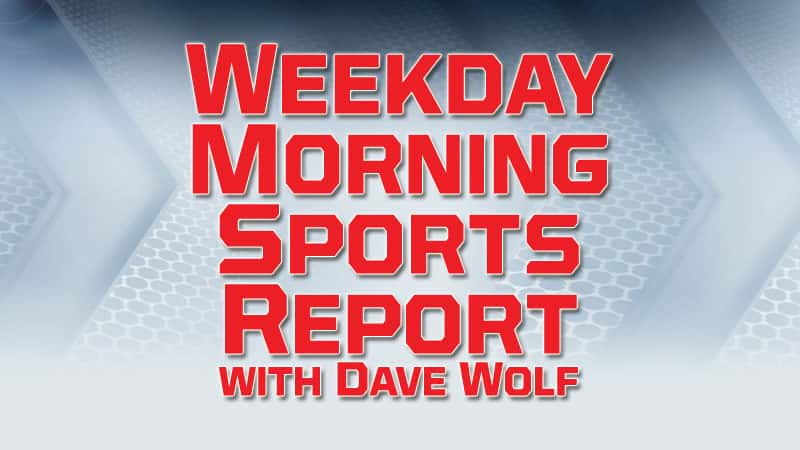 MLB – Major League Baseball
Yesterday
Oakland A's 3, Detroit Tigers 0
Chicago White Sox 6, Minnesota Twins 1
Los Angeles Dodgers 7, Chicago Cubs 5
Athletics 3, Tigers 0 – Jed Lowrie hits game-winning RBI in A's 3-0 win over Tigers
Jed Lowrie hit an RBI double in the fourth inning and Chris Bassitt pitched six innings to help Oakland beat the Detroit Tigers 3-0 on Wednesday night.  The A's did not clear the fences, ending their major league-record streak at 27 road games.  Detroit's JaCoby Jones leaped to catch a ball Matt Olson sent over the wall in left in the second inning and Leonys Martin made a pair of catches deep in center field with his back to the plate.  Lowrie did his part at the plate again with a game-winning RBI for the third straight game. He drove in a tiebreaking run in the top of the ninth inning the previous two wins against the Tigers.  Bassitt (1-3) gave up two hits and five walks while striking out five. He had lost nine straight since his last win in the majors in 2015.
White Sox 6, Twins 1 – Shields goes 7 scoreless innings as White Sox beat Twins 6-1
Jose Abreu and Avisail Garcia homered and James Shields limited Minnesota to four hits over seven innings, leading the White Sox to a 6-1 victory over the Twins on Wednesday night. Shields (3-9) struck out five and walked just two in his only scoreless start of the season. The veteran right-hander lasted just 4 2/3 innings in a loss to Oakland on Friday. Â Tim Anderson and Charlie Tilson each had two hits and an RBI for Chicago, which has won three straight games and four of five. Ehire Adrianza had four hits and an RBI for Minnesota, which has dropped two straight games and five of six. Twins starter Kyle Gibson (2-6) allowed five runs on 11 hits in seven innings.
Dodgers 7, Cubs 5 – Dodgers hit 3 homers for 51 in June, beat Cubs 7-5
Max Muncy and Cody Bellinger each hit a solo home run, Joc Pederson added a two-run shot and the Los Angeles Dodgers defeated the Chicago Cubs 7-5 on Wednesday night. The Dodgers improved to 17-6 in June and have slugged a major league-leading 51 homers this month. That's the second-most during any month in franchise history, and with three days remaining they have a chance to overtake last year's team that set the record with 53. Muncy homered over the center-field wall in the first for his ninth long ball this month and 16th of the season. Later in the inning, Yasmani Grandal's two-run double with two outs gave the Dodgers the lead for good, 3-2. Pederson followed in the second with his 10th homer of the month to make it 5-2. Enrique Hernandez extended the lead with an RBI single.
Today
Oakland (Manaea 7-6) at Detroit (Fulmer 3-6), 1:10 p.m.   WSJM Sports/Cosy-FM 12:45
Minnesota (Odorizzi 3-5) at Chicago White Sox (Giolito 5-7), 2:10 p.m.
Chicago Cubs (Quintana 6-6) at L.A. Dodgers (Kershaw 1-4), 3:10 p.m.
MLB – Tigers fire pitching coach Bosio for insensitive comments
The Detroit Tigers fired pitching coach Chris Bosio, saying he made insensitive comments to another employee of the team.  The Tigers promoted bullpen coach Rick Anderson to replace Bosio. Roving pitching instructor A.J. Sager will be the team's bullpen coach until Triple-A Toledo pitching coach Jeff Pico takes his place next week.  Avila said Bosio made the comments recently and they were brought to Avila's attention Tuesday. Avila decided Wednesday to terminate Bosio's contract after the team investigated the situation and spoke to all of the people involved. Avila said what Bosio said violated team policy and his contract, though Avila otherwise spoke highly of Bosio's job performance. Bosio, a former major league pitcher, was in his first season as Detroit's pitching coach after serving in the same role for six years with the Chicago Cubs. The Cubs didn't renew Bosio's contract after last season and hired Jim Hickey to replace him, reuniting manager Joe Maddon with his pitching coach in Tampa Bay.  Bosio was hailed for his work with the Cubs' pitchers, helping them have the lowest ERA in the major leagues from 2015 through 2017. Chicago won the 2016 World Series and reached the NL Championship Series last year and three years ago with Bosio as its pitching coach.
FIFA – World Cup 2018
Yesterday
Sweden 3, Mexico 0
South Korea 2, Germany 0
Brazil 2, Serbia 0
Switzerland 2, Costa Rica 2 – TIE
Wednesday's World Cup Roundup
Germans are shaking their heads in disbelief after their defending champion team was eliminated from the group stage of the World Cup in Russia in a 2-0 loss to South Korea. Â Germany needed a win to have a shot at advancing but conceded two goals in stoppage time. Â The outcome propelled Mexico into the round of 16 behind Sweden, even after Sweden's 3-0 win today over the Mexican team. Brazil later beat Serbia 2-0 to set up a game against Mexico in the round of 16. Switzerland secured second spot in Group E with a 2-2 draw with Costa Rica and will face Sweden.
Today
Japan vs. Poland, 10:00 a.m.
Senegal vs. Columbia, 10:00 a.m.
England vs. Belgium, 2:00 p.m.
Panama vs. Tunisia, 2:00 p.m.
NCAABSB – College World Series (best of three)
Last Night
Oregon State 5, Arkansas 3
Oregon State 5, Arkansas 3 – Oregon St. wins 5-3 to force Game 3
Oregon State's Trevor Larnach hit a tiebreaking two-run homer in the top of the ninth inning after Arkansas blew a chance to lock up the national championship, and the Beavers forced a third and final game in the College World Series finals with a 5-3 victory Wednesday night. Cadyn Grenier singled in the tying run after three Arkansas fielders watched his foul ball drop between them. Larnach then launched his 19th homer of the season into the right-field bullpen to set off a wild celebration in the Beavers' dugout. Â Â Grenier sent a drive into left field to score Clayton. Grenier pumped his fist as he ran to first and punched the air twice more when he rounded the base. Kevin Abel (7-1) was the winner.
Tonight
Oregon State (54-12) vs. Arkansas (48-20), 6:30 p.m.
Tennis – Serena Williams seeded 25
Top-ranked Simona Halep leads the women's seedings at Wimbledon, ahead of Caroline Wozniacki and last year's champion, Garbine Muguruza.  Serena Williams will be seeded No. 25 for her return to Wimbledon after having a baby. The decision by the All England Club elevates the seven-time Wimbledon champion above her ranking of 183rd.  WTA rules allow women who miss time because of a pregnancy to enter events based on their previous ranking, but there's no guarantee of a seeding.
NFL – Indianapolis Colts sign second-round draft pick Braden Smith
The Indianapolis Colts have signed second-round draft pick Braden Smith. The Colts selected the 6-foot-6, 315-pound Smith with the 37th overall pick in the draft. He started 41 consecutive games for Auburn and won the 2017 Jacobs Blocking Trophy as the S-E-C's top blocker.
NFL – Brother of Giants' Janoris Jenkins charged in man's death
The brother of New York Giants cornerback Janoris Jenkins has been arrested and charged with manslaughter in the death of a 25-year-man whose body was found in the NFL player's New Jersey home. The Bergen County prosecutor's office says 34-year-old William H. Jenkins, of Fair Lawn, was arrested Tuesday and charged Wednesday with aggravated manslaughter in the death of Roosevelt Rene, whose body was discovered Tuesday.
WNBA – Women's National Basketball Association
Last Night
Chicago Sky 93, Atlanta Dream 80
Connecticut Sun 101, Indiana Fever 89
MWL – Midwest League Baseball
Yesterday
Lansing 6, Lake County 2
Dayton 11, Great Lakes 1
West Michigan 3, South Bend 2
Tonight
Bowling Green at West Michigan, 7:05 p.m.
Dayton at South Bend, 7:05 p.m.
Lansing at Great Lakes, 7:05 p.m.