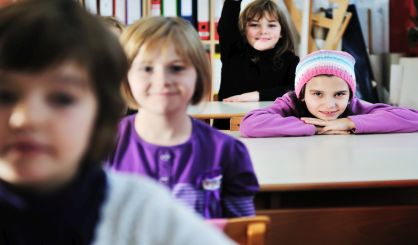 While Michigan is making some progress in child well-being, a new report shows it's still falling behind its neighbors. The 2018 Kids Count Data Book released Wednesday by the Annie E. Casey Foundation assesses how kids are doing in the areas of health, education, economic well-being, and family and community. Michigan Kids Count Project Director Alicia Guevara Warren tells us Michigan falls in the bottom half of states in many measures.
"While we saw some good improvements in economic well-being for kids, around poverty and parents lacking secure employment and high housing-cost burden, we continue to be ranked 31st, which means that other states are also improving at much higher rates than we are."
Michigan ranks 33rd for overall child well-being, which Warren notes is below other Midwestern states. 21% of Michigan kids live in poverty, compared with 19%nationally.