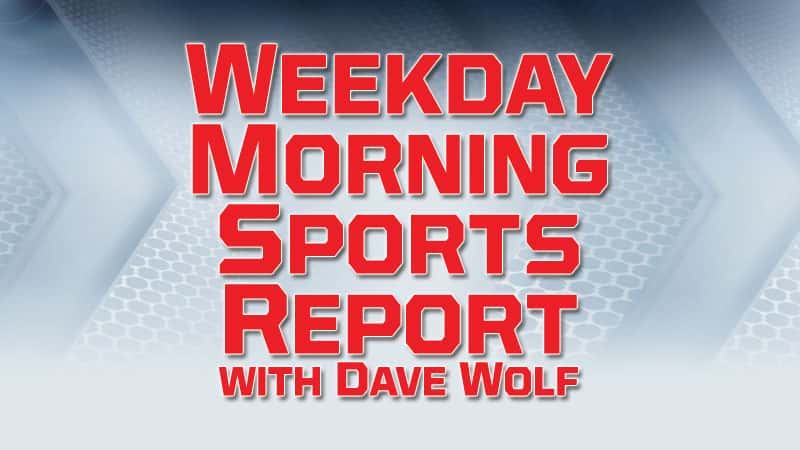 MLB – Major League Baseball
Yesterday
Oakland A's 9, Detroit Tigers 7
Chicago White Sox 8, Minnesota Twins 4
Chicago Cubs 9, Los Angeles Dodgers 4
Athletics 9, Tigers 7 – Lowrie, A's rally from 6 down to beat Tigers 9-7
Jed Lowrie drove in the tiebreaking run in the top of the ninth inning for a second straight game, and the Oakland Athletics rallied from six runs down to beat Detroit 9-7 on Tuesday night, handing the Tigers their seventh straight loss. Detroit led 6-0 after three innings, but Oakland came back to tie it at 7-all in the seventh. Lowrie _ whose ninth-inning homer gave the A's a victory at Detroit on Monday _ singled home Matt Joyce in the ninth. It was Lowrie's fourth hit of the night. Joyce doubled off Shane Greene (2-5) to lead off the ninth. Lowrie also came in to score an insurance run on a single by pinch-hitter Dustin Fowler. Chad Pinder and Lowrie hit consecutive homers in the fifth for the A's, who extended their record streak to 27 straight road games with a home run. Ryan Buchter (2-0) pitched a scoreless eighth for Oakland, and Blake Treinen finished for his 19th save in 21 chances. The Tigers scored four runs in the first. Nicholas Castellanos hit an RBI double, and Niko Goodrum drove in two runs with a double of his own. James McCann's RBI single made it 4-0. Dixon Machado added a two-run triple in the third for Detroit.
White Sox 8, Twins 4 – Sanchez, Garcia rally White Sox to 8-4 victory over Twins
Yolmer Sanchez matched a career high with four RBIs, Avisail Garcia hit his first homer since returning from the disabled list last week and the Chicago White Sox came back to beat the Minnesota Twins 8-4 on Tuesday night.  Yoan Moncada drove in a run with a triple and scored as the White Sox won for the third time in four games following an eight-game losing streak. Reynaldo Lopez (3-5) lasted 6 1/3 innings for the win in a contest that began after a delay of 1 hour, 48 minutes because of heavy rain. Ehire Adrianza hit a solo shot and drove in two runs, and Brian Dozier also went deep for Minnesota.
Cubs 9, Dodgers 4 – Baez's grand slam, 2 HRs power Lester, Cubs over Dodgers 9-4
Javier Baez hit two home runs, including a grand slam, Jon Lester won his sixth consecutive start and the Chicago Cubs ended a five-game losing streak with a 9-4 victory over the Los Angeles Dodgers on Tuesday night. Baez homered in consecutive innings, giving him 16 on the season, and finished with four hits. He hit a solo shot off Dodgers starter Ross Stripling in the fifth inning and his bases-loaded shot in the sixth into the Dodgers' bullpen came against reliever Edward Paredes.  Stripling (6-3) gave up just one run over five innings before the Cubs broke open the game with six runs off the bullpen. The Dodgers lost for just the sixth time in 22 games in June. It was Baez's fourth multi-homer game and his second this season. His grand slam was the fourth of his career. Lester (10-2) gave up two runs on four hits over five innings. It was his shortest outing by innings since April 11, when he also went five against the Pittsburgh Pirates, and his 82 pitches were his fewest since throwing 71 on opening day in Miami.
Today
Oakland (Bassitt 0-3) at Detroit (Fiers 5-4), 7:10 p.m.      WSJM Sports/Cosy-FM 6:45
Minnesota (Gibson 2-5) at Chicago White Sox (Shields 2-9), 8:10 p.m.
Chicago Cubs (Hendricks 5-7) at L.A. Dodgers (Wood 3-5), 10:10 p.m.
MLB – Cubs' Bryant on DL for 1st time with sore left shoulder
The Chicago Cubs have placed Kris Bryant on the 10-day disabled list with left shoulder inflammation, marking the first time the fourth-year player has gone on the DL.  Chicago announced the move Tuesday. It's retroactive to June 23, making Bryant eligible to return in a week.  Cubs manager Joe Maddon says the injury is not considered serious and he expects Bryant to be activated next Tuesday. Maddon says the team wants to "make sure that he is well" and "cool down and just have him be well afterward."  The 2016 NL MVP is batting .280 this season with nine home runs, 36 RBIs and an .864 OPS. He had a home run among his six hits in a series last week against the Dodgers, but was just 1 for 8 in the Cubs' previous series at Cincinnati.  The Cubs recalled infielder David Bote from Triple-A Iowa to take Bryant's spot on the active roster.
MLB – Body found in ballpark cooler before Reds-Braves game
The body of a third-party contractor has been found inside a beer cooler at SunTrust Park. The body was found Tuesday by a worker from the same company. Cobb County police spokeswoman Sarah O'Hara tells The Atlanta Journal-Constitution she could not say if foul play is suspected because the investigation is ongoing. Cobb County police say in a statement that officers responded to a "call of a deceased person located at SunTrust Park" before the Atlanta Braves' game against the Cincinnati Reds. The Braves declined comment, referring reporters to the statement from Cobb County police. O'Hara tells the newspaper the identity of the person would not be released until the family is notified. She says the Braves are assisting in the investigation.
FIFA – World Cup 2018
Yesterday
Peru 2, Australia 0
Denmark 0, France 0 – TIE
Croatia 2, Iceland 1
Argentina 2, Nigeria 1
Tuesday's World Cup Roundup
Argentina has scraped into the knockout stage of the World Cup after a tense 2-1 victory over Nigeria in a must-win game.  Defender Marcos Rojo scored in the 86th minute to secure the win with volley from the right to spark wild celebrations on the Argentina bench.  Argentina will play France in the last 16 in Kazan on Saturday, as Lionel Messi's ambition of a first world title is still alive.  Croatia sent Iceland home with a 2-1 defeat. A win would have seen Iceland advance instead of Argentina. France and Denmark played to a scoreless tie after both teams wrapped up spots in the knockout round.
Today
Mexico vs. Sweden, 10:00 a.m.
South Korea vs. Germany, 10:00 a.m.
Serbia vs. Brazil, 2:00 p.m.
Switzerland vs. Costa Rica, 2:00 p.m.
NCAAMBKB – Beilein: Offer from Pistons would have been tough decision
John Beilein says he was never offered the Detroit Pistons' coaching job.  On Tuesday, Beilein held a news conference to talk about the offseason. He led Michigan to the national title game this year before falling to Villanova, so the possibility of losing Beilein to the NBA was a jolt to Wolverines fans. "I was not offered the job by the Pistons," Beilein said. "We certainly had some mutual interest. I think they had a great candidate in Dwane Casey."  Beilein said he was intrigued by the possibility of coaching in the game's top league.  With the Pistons' search behind him, Beilein can prepare for the 2018-19 season with the Wolverines. Michigan announced Tuesday that the team will go on a tour of Spain from Aug. 17-26 that will include exhibition games.  The Wolverines lost star big man Moe Wagner early to the NBA, but some key players return from what was one of the best defensive teams in the nation. Charles Matthews, Zavier Simpson, Jordan Poole and Isaiah Livers will be joined by what is expected to be a strong group of new recruits.  So Beilein has plenty to look forward to at the college level, and he indicated there might not be any more flirtations with the NBA.
NCAABSB – College World Series (best of three)
Last Night
Arkansas 4, Oregon State 1                                     ARK Leads 1-0 
Arkansas 4, Oregon State 1 – Arkansas beats Heimlich, Beavers 4-1 in CWS finals opener
Arkansas scored four fifth-inning runs against a faltering Luke Heimlich and moved a step closer to its first national championship in baseball with a 4-1 win over Oregon State in Game 1 of the College World Series finals Tuesday night.  The finals opener, delayed a day because of rain, seemed to have a little bit of everything — a fly ball lost in the sun that went for a ground-rule double, a runner interference call against Oregon State and an overturned foul call on a ball hit down the right-field line. Arkansas starter Blaine Knight (14-0) went back to the mound with a 4-1 lead, pitched another inning and left having allowed seven hits with six strikeouts. Barrett Loseke and Matt Cronin combined to pitch three scoreless innings of relief.
NHL – Bettman, Brodeur, O'Ree top Hockey Hall of Fame class
Martin Brodeur is part of the Hockey Hall of Fame's Class of 2018.  Brodeur was elected on his first year of eligibility after smashing NHL records for victories, shutouts and games played. He won three Stanley Cups with the New Jersey Devils, where he spent 20 of his 21 NHL seasons.  The four-time Vezina Trophy winner was 688-394-154 with a 2.24 goals-against mark and 124 shutouts. Joining Brodeur is Willie O'Ree, who currently serves as the NHL diversity ambassador. O'Ree became the first league's black player when he suited up for the Boston Bruins during the 1957-58 season. He played 45 NHL games and was a standout in the Western Hockey League despite being 95 percent blind in his right eye.  NHL Commissioner Gary Bettman will also be inducted this fall. Bettman has overseen the sport's growth into the Sun Belt as revenues have reached $5 billion annually.
NBA – Magic Johnson says he'll step down if he doesn't land free agents
Magic Johnson says he will step down as the Lakers' president of basketball operations if he can't persuade an elite free agent to sign with his club within the next two summers.  Johnson took over the Lakers' front office in February 2017 and immediately announced his plans to revive the struggling 16-time NBA champion franchise by enticing the game's best players to join as free agents.  With Paul George and potentially LeBron James headlining the market this summer, Johnson is leading the Lakers' efforts to land both players. If those efforts don't work, Johnson will pursue the large crop of 2019 free agents.
NCAAFB – Washington State football player had brain damage at suicide
The family of the Washington State University football player who died of suicide in January said the 21-year-old quarterback had extensive brain damage that's been linked to concussions from playing the sport. Tyler Hilinski was found dead in his apartment with a gunshot wound and a suicide note on Jan. 16.
NFL – Body found in home occupied by Giants cornerback
A body has been found at a New Jersey home where New York Giants cornerback Janoris Jenkins lives.  The Bergen County prosecutor's office says it is investigating a death at the house in Fair Lawn, about 10 miles north of MetLife Stadium. Property records show Jenkins has lived at the house the last two years.
Olympics – IOC plans esports forum as it weighs video games in Olympics
The International Olympic Committee will host a forum on esports next month as it explores the possibility of one day including video games in the Olympics.  The IOC and Global Association of International Sports Federations will host the event July 21 at the Olympic Museum in Lausanne. The forum, announced Tuesday, will bring together gaming executives, players, sponsors and event organizers with a goal of building relationships between Olympic leaders and the esports industry.   IOC Sports Director Kit McConnell says the forum will be a "great opportunity for both the Olympic Movement and representatives from the world of esports and gaming to begin a discussion, listen and learn from each other, and understand the potential opportunities for collaboration."  The IOC and other Olympic leaders discussed esports at a summit last fall. They determined esports could be considered a sporting activity and that it's growth and popularity with younger demographics would be attractive to the Olympics. Summit participants charged the IOC and GAISF with opening a dialogue between the gaming industry and Olympic officials
MWL – Midwest League Baseball
Yesterday
West Michigan 10, South Bend 3
Dayton 4, Great Lakes 3 – 10 Innings
Lansing 8, Lake County 7
Tonight
Lake County at Lansing, 12:05 p.m.
Great Lakes at Dayton, 7 p.m.
West Michigan at South Bend, 7:05 p.m..