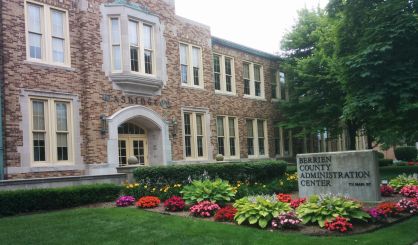 The latest book of foreclosed properties set to be auctioned off by the Berrien County Treasurer's office is now available. Treasurer Bret Witkowski tells WSJM News the new book has 183 properties, of which 181 were foreclosed this year. He tells us they run the gamut. Someone looking to buy has a variety of options.
"Look at them closely," Witkowski said. "I can tell you a number of years ago, some of the properties are where I think some of the new hotels were built in Benton Township, or where the new restaurant is in the city of Benton Harbor off Pipestone, that was built on a foreclosed piece of property. You never know what's out there. You just kind of have to look at it closely."
Witkowski tells us the number of foreclosures is dramatically down this year, thanks to many property owners signing up for payment plans through his office. The properties in the book will be auctioned off July 31 at the DANK. You can find the auction book right here.