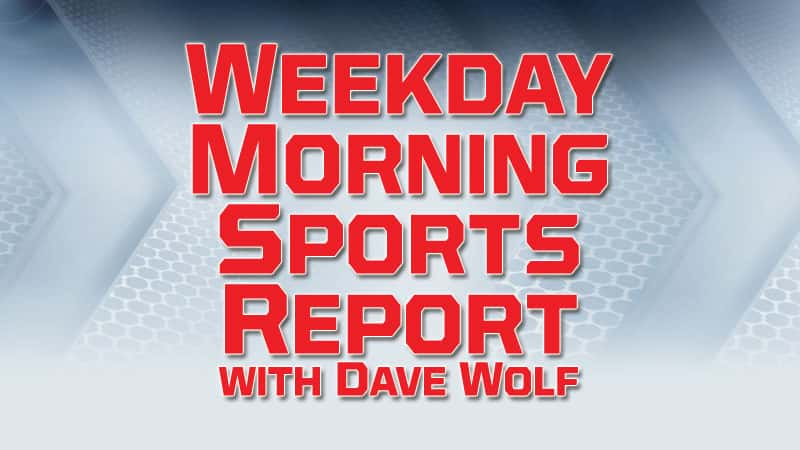 MLB – Major League Baseball
Yesterday
Oakland A's 5, Detroit Tigers 4
Los Angeles Dodgers 2, Chicago Cubs 1
White Sox were off
Athletics 5, Tigers 4 – Lowrie's homer in 9th lifts A's over Tigers 5-4
Jed Lowrie hit a tiebreaking solo homer in the top of the ninth inning to lift Oakland to a 5-4 victory over the Detroit Tigers on Monday on a historic day for Athletics starter Edwin Jackson. The A's trailed 4-1 after Detroit's Nicholas Castellanos hit a three-run homer in the seventh, but Oakland scored three in the eighth off Joe Jimenez to tie it. Then Lowrie connected for his 12th home run of the year, barely fair down the line in right field off Shane Greene (2-4). Lou Trivino (6-1) got the win in relief, and Blake Treinen pitched the ninth for his 18th save in 20 chances. The A's have won seven of nine. Jordan Zimmermann pitched five scoreless innings for the Tigers, but that wasn't enough to prevent Detroit's sixth straight loss.
Dodgers 2, Cubs 1 – Maeda sharp, Hernandez homers again, Dodgers beat Cubs 2-1
Kenta Maeda pitched seven scoreless innings, Enrique Hernandez homered again and the Los Angeles Dodgers beat the Chicago Cubs 2-1 on Monday night.  Maeda (5-4) struck out nine and allowed three singles, helping the Dodgers improved to 16-5 in June. The Dodgers returned to Los Angeles to open a 10-game homestand after sweeping the New York Mets over the weekend in a three-game series. Kenley Jansen gave up deep a sacrifice fly to Javier Baez in the ninth inning before closing out the Cubs for his 20th save.  Chicago lost its fifth straight after getting swept over four games at Cincinnati. The Cubs have scored a combined 13 runs over their past five games.
Today
Oakland (Montas 4-1) at Detroit (Hardy 3-1), 7:10 p.m.    WSJM Sports/Cosy-FM 6:45
Minnesota (Lynn 5-5) at Chicago White Sox (Lopez 2-5), 8:10 p.m.
Chicago Cubs (Lester 9-2) at L.A. Dodgers (Stripling 6-2), 10:10 p.m.
MLB – Tigers agree to terms with top overall draft pick
The Detroit Tigers have agreed to terms with right-hander Casey Mize, the No. 1 pick in this year's draft. The Tigers announced the agreement before Monday's game against Oakland. In 17 starts at Auburn this year, Mize went 10-6 with a 3.30 ERA. The 6-foot-3 junior averaged 12.24 strikeouts per nine innings. In three seasons at Auburn, Mize went 20-13 with a 2.96 ERA, 324 strikeouts and 43 walks. The Tigers have agreed to deals with 35 players from this year's draft.
MLB – Cubs' Darvish throws 5 innings in Class A rehab start
Chicago Cubs right-hander Yu Darvish pitched five sharp innings in a minor league rehabilitation start Monday night and soon could be back in the majors. Darvish allowed one run and three hits for South Bend in the Class A Midwest League. The Japanese ace struck out five, walked none and threw 57 pitches, 41 for strikes. Darvish has not pitched in the majors since May 20 because of triceps tendinitis in his right arm.  Darvish, who signed a $126 million, six-year contract as a free agent in the offseason, has struggled to a 1-3 record with a 4.95 ERA in eight games. He's twice been on the disabled list.  Against the West Michigan Whitecaps, the 6-foot-5 Darvish gave up a home run by Joey Morgan in the third inning and also allowed two doubles. Darvish threw an assortment of pitches, with his fastball reaching 94 mph. He ended the top of the fourth inning with a 62-mph slow curve to strike out Reynaldo Rivera and received high-fives from his teammates when he reached the dugout.  After the game reports say Darvish felt soreness in his troubled triceps tendon after the game. West Michigan went on to win the game 4-2.   
MWL – Midwest League Baseball
Yesterday
West Michigan 4, South Bend 2
Dayton 4, Great Lakes 1
Lake County 6, Lansing 0
Tonight
Great Lakes at Dayton, 7:00 p.m.
West Michigan at South Bend, 7:05 p.m.
Lake County at Lansing, 7:05 p.m.
FIFA – World Cup 2018
Yesterday
Saudi Arabia 2, Egypt 1
Uruguay 3, Russia 0
Iran 1, Portugal 1 – TIE
Spain 2, Morocco 2 – TIE
Monday's World Cup Roundup
Spain has edged out Portugal for first place in Group B at the World Cup.  Backup Iago Aspas scored the late equalizer in Spains 2-2 draw with Morocco, and Portugal had to settle for a 1-1 tie with Iran after Cristiano Ronaldo missed a penalty kick, costing the Portuguese first place in its group.  Salem Aldawsari scored with almost the last kick to send Saudi Arabia to a 2-1 victory over Egypt, at matchup of two teams that had already been eliminated.  The host team Russia was blanked by Uruguay 3-0, Uruguay finishes at the top of Group A.
Today
Australia vs. Peru, 10:00 a.m.
Denmark vs. France, 10:00 a.m.
Iceland vs. Croatia, 2:00 p.m.
Nigeria vs. Argentina, 2:00 p.m.
NBA – Harden beats LeBron for MVP honors
James Harden has received a nice consolation prize after leading the Houston Rockets to the NBA's best record this past season. The Rockets forward has come away with league MVP honors after pacing the NBA in scoring, 3-pointers and 50-point games. He helped Houston win 65 games during the regular season and two playoff rounds before falling to the Golden State Warriors in the Western Conference finals. Dwane Casey has received the Coach of the Year award for his work with his former team, the Raptors. He was fired last month and has since become coach of the Pistons. Ben Simmons of the 76ers has won rookie of the year honors after averaging 15 points, eight rebounds and eight assists. Clippers standout Lou Williams is the sixth man of the year. The guard became the first player to average at least 20 points for the first time in his 13th season or later. Utah's Rudy Gobert is the defensive player of the year, and Indiana guard Victor Oladipo is the most improved player.
NHL – Red Wings agree to terms with Tyler Bertuzzi and Martin Frk
The Detroit Red Wings have agreed to terms with forwards Tyler Bertuzzi and Martin Frk on Monday. Detroit re-signed Bertuzzi with a $2.8 million, two-year deal and Frk with a $1.05 million, one-year contract. The 23-year-old Bertuzzi had 24 points in 48 games last season in Detroit. He is a nephew of former NHL player Todd Bertuzzi. The 24-year-old Frk had 25 points in 68 games with the Red Wings. Dylan Larkin, Andreas Athanasiou and Anthony Mantha were among Detroit's unsigned, restricted free agents.
NCAA – Court backs NCAA transfer rule requiring year off
A federal appeals court has backed an NCAA rule requiring most football players who transfer schools to sit out a year. The 7th U.S. Circuit Court of Appeals in Chicago upheld a lower-court finding that NCAA transfer rules don't violate U.S. antitrust laws.  Monday's decision was in a lawsuit brought by a former punter for Northern Illinois University, Peter Deppe. The ruling focuses on a requirement that most Division I football players who transfer to another school must sit out a year. Deppe's lawyers argued the Indianapolis-based NCAA enforces the rule primarily to ensure transfers don't hurt the quality of the football and thereby cut into lucrative revenues. They say that makes it an unreasonable restraint on trade.  But the 7th Circuit rejected that. Its unanimous opinion accepted the NCAA's concern that easy player transfers would undermine "the amateur character of college athletics."
NCAA – Life sentence for man in slaying of Michigan college student
A man convicted of murder in the robbery and death of a Western Michigan University student has been sentenced to life in prison. Jordan Waire's no-parole sentence was automatic Monday, weeks after his conviction in Kalamazoo County. A co-defendant, Joeviair Kennedy, was acquitted of murder and played on the Western Michigan basketball team. Jacob Jones was killed in an off-campus apartment in 2016. Witnesses said Waire and Kennedy burst into the apartment demanding money and marijuana.