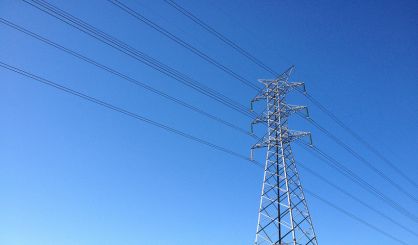 The city of St. Joseph and Berrien County Board of Commissioners are among local governmental units concerned that a new bill sponsored by Senator John Proos of St. Joseph is going to hit their bottom lines. Proos has authored legislation to give a tax break to utilities on their transmission and distribution systems, as utilities were not included in the personal property tax repeal that passed several years ago for manufacturers and business. Proos tells us he's talked with every member of the Berrien County Board of Commissioners about their concerns regarding the loss in tax revenues, and adds what's been introduced will undergo changes.
"We want to have reliability, but we have to pay for it. So, how much are we willing to pay, and how much should the municipalities benefit from all that new and increased support for reliability by the utilities?" Proos tells WSJM News. Consumers Energy will be investing $20 billion in the next decade to upgrade the utility grid and add more renewable energy sources, and anticipates a $1 billion hike in their personal property taxes if Proos' bill isn't enacted. The senator says ultimately, those costs get passed on to customers.
Proos says his Senate Bill 1031 will undergo changes before it is up for a vote in the Senate after the election. He's planning to hold several workgroup discussions and take testimony from Indiana Michigan Power, Consumers Energy and DTE Energy along with schools and local governments to find a solution that works for everyone.
"It's a broad discussion, but one that these workgroups will certainly flush out," Proos says. The Berrien County Commission said last week they will invite him to speak about the legislation, and the St. Joseph City Manager John Hodgson last week told the city commission to keep their eyes on what happens in Lansing.
The Senate Fiscal Agency estimates the bill as written could cut tax revenues for schools and local governments statewide by $652 million.