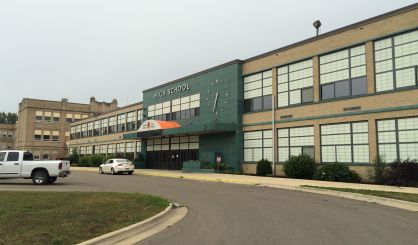 The Benton Harbor Area Schools Board of Education's decision to seek legal action against former football coach Elliot Uzelac and former Superintendent Shelly Walker is based both on what they said and the circumstances under which they said it. Following Tuesday's vote to seek action against the two former district officials, Trustee Joseph Taylor told our newsgathering partners at WNDU NewsCenter 16 that Walker couldn't weigh in on the Uzelac situation.
"She shouldn't have made any statements of support for Coach Uzelac because there's a separation agreement, and we shouldn't make statements to the contrary," Taylor said.
As part of that separation agreement, the school district paid Walker $160,000 to step aside this spring. Meanwhile, Taylor said Uzelac's statements about the district since he resigned last week are untrue. We've reached out to the district's attorneys to find out more about the legal action being sought by the board.