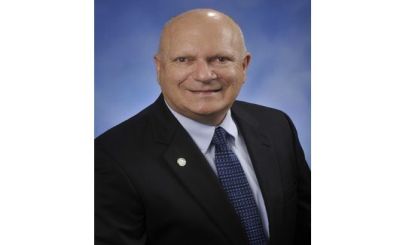 Overall, state Representative Dave Pagel says the Fiscal Year 2019 budget that's been sent to Governor Snyder this week is good. He tells WSJM News that there's always something that someone can find in the plan they're not happy with, and for him, it's the education budget. While the foundation grant for schools has been going up, the Berrien Springs Republican says it's not keeping up with the rate of inflation.
"We've been falling behind. If we look at the last 15 years, the Foundation Grant has only average about 1% (increase) a year," said the Oronoko Township Republican. "We need to catch up."
He's also frustrated by lawmakers shifting dollars that were supposed to be going to the School Aid Fund into the General Fund. Pagel says the Revenue Estimating Conference had $114.5 million extra for schools, but says the education budget didn't go up a penny as that money got moved.
"They have their ways of shifting the dollars, which is technically legal, but it really goes against the grain," Pagel said. He is pleased with the corrections budget, which reflects a declining prison population.
"We're actually down under 39,000 (inmates), where we were over 43,000 a few years ago. We continue to emphasize some of the education programming with our budget," which he says is helping the recidivism rate drop. Two state prisons are slated to close next year, but no decision has been made on which ones those are.