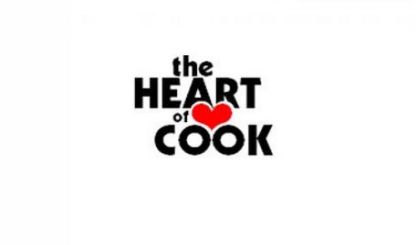 33 southwest Michigan non-profit organizations have been selected for Heart of Cook grants this year. The Berrien Community Foundation tells us more than $53,000 is included in the 2018 plan. The Heart of Cook is a corporate-advised fund held by the community foundation, supported with money from the Cook nuclear power plant. Berrien Community Foundation President Lisa Cripps Downey tells WSJM News a committee made up of Cook employees reviewed 85 applications this year that totaled more than $330,000.
"They tend to look more at those kinds of basic needs, and they also look at environmental and education programs," Cripps-Downey said.
Among the 33 organizations to be approved are the Countryside Academy, LOGAN Community Resources, and Southwest Michigan Human Trafficking Task Force, and 30 others. Since it was created in 2004, the Heart of Cook grant program has given out more than $800,000.
The following organizations have been selected for Heart of Cook grants this year.
Advancing Christ's Kingdom Ministries of Michigan City
AIDS Ministries / AIDS Assist
The Bark Angels
Berrien County Council for Children
Berrien County Youth Fair Association
Blessings in a Backpack of Bridgman Elementary
Busy Hands of Michiana
Child and Family Services of Southwestern Michigan
Children's Music Workshop
Countryside Academy
Cub Scout Pack 663, Baroda, Michigan
Fernwood Botanical Garden
Ferry Street Resource Center, Inc.
First Assembly of God – Common Table Food Pantry
Girls on the Run of Southwest Michigan
Grace Christian School
HOPE Resources
Lest We Forget, Inc.
Living Epistle Fellowship, Inc.
Living Water Food Pantry
LOGAN Community Resources, Inc.
Michigan Flywheelers Museum
New Heights Christian Community Development Association
Our Lady Queen of Peace Church Bread of Life Food Pantry
River Park United Methodist Church
River Valley Senior Center
Sarett Nature Center
Senior Nutrition Services Region IV, Inc.
Southshore Concert Band
St. Augustine of Canterbury Episcopal Church
St. Joseph High School Key Club
St. Joseph Parish Conference, Society of St. Vincent de Paul
Southwest Michigan Human Trafficking Task Force
Grant applications for 2019 will be available in January by contacting the Berrien Community Foundation at www.BerrienCommunity.org.