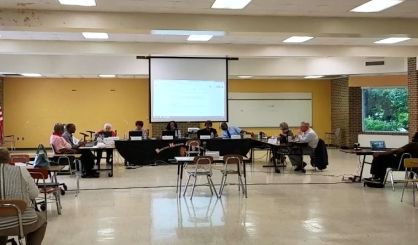 The Benton Harbor Area Schools Board of Education is pursuing legal action against former football coach Elliot Uzelac and former Superintendent Shelly Walker. At a Tuesday meeting, the board unanimously approved a resolution stating Uzelac has made false statements since stepping down last week, and that Walker has made statements in support of him. Trustee Margaret Gast read on.
"This Board of Education authorizes its attorneys, Thrun Law Firm, P.C., to pursue and file legal action on behalf of this Board of Education against Elliot Uzelac and Dr. Shelly Walker," Gast read.
The move comes after a Monday hearing in which the board disputed several statements Uzelac has made since his resignation. It also comes following a Tuesday media report in which Walker backed up some of Uzelac's claims. Board President Marletta Seats had no additional comment following Tuesday's meeting, and we have reached out to Thrun Law Firm for more information.