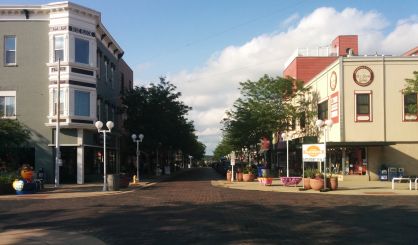 The horses are back in downtown St. Joseph. At least, they are two days a week through the rest of the summer. St. Joseph Today's Amy Zapal tells WSJM News you can take free rides in horse-drawn trolleys on Wednesdays and Saturdays.
"It's a really wonderful way to get a glimpse of our town," Zapal said. "It's a great way, especially on those busy and warmer days, that you can shop and have lunch and take a little break from wandering around and checking out our town and to see it from a whole different point of view."
The rides are free thanks to donations from the Upton Foundation. Zapal tells us the roughly 20 minute trips take you through a couple of blocks of downtown. She also notes if the weather would be bad for them, the horses won't be out. You can expect to see them this Sunday as Antiques on the Bluff takes place.