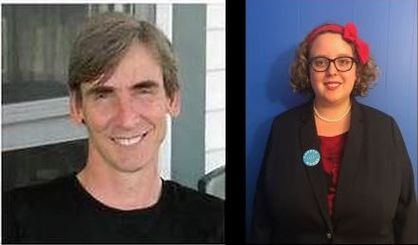 Two of the Democratic candidates seeking their party's nomination to run against Congressman Fred Upton in November will find out Friday if their names will appear on the primary ballot. Michigan Secretary of State spokesperson Fred Woodhams tells WSJM News the state Bureau of Elections this week made a preliminary ruling against Paul Clements and Eponine Garrod.
"After reviewing all of the candidates who were required to file signatures, including U.S. Senate candidates and gubernatorial candidates, Bureau of Elections staff found that two candidates in the Sixth U.S. House District did not file enough valid signatures to make the ballot, and they have made that report to the Board of State Canvassers," Woodhams said.
1,000 petition signatures are needed to get on the ballot in a U.S. House race. Clements turned in 1,346 and Garrod turned in 1,019. Woodhams says, for one reason or another, enough of those signatures were found to be invalid to bring both candidates below 1,000. Each will have a chance to speak to the Board of State Canvassers, although Woodhams tells us it is rare for the board to rule against the Bureau of Elections. The meeting is at 9 a.m. Friday.