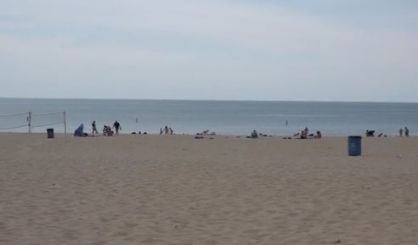 Rowdy crowds at Silver Beach County Park in St. Joseph caused police to clear the place out Monday night, but there were no injuries in the incident. Berrien County Sheriff Paul Bailey tells WSJM News his deputies started to break up some fights involving groups of people who arrived about 7 p.m. By 8:30, the decision was made to shut the place down.
"With our four deputies that were down there, the decision was made to close down the park for the evening just because we didn't want to have any more fights or any more problems," Bailey said.
Bailey says his department is working on identifying the participants in the fights. He tells us many of the fighters were female, and at least some were from Elkhart.
"I don't know they're coming up here and causing problems," Bailey said. "They're welcome as long as they come and enjoy the beach, but it's ridiculous for this fighting."
Bailey says other than the Monday night incidents, it was a good weekend at Silver Beach County Park. He also remind everyone booze is not allowed at the beach.