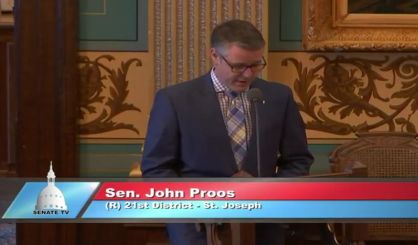 A Michigan House committee has approved legislation from state Senator John Proos to encourage high school students to take more STEM classes. Proos tells WSJM News students who take extra science, technology, engineering, or math classes could get a STEM certification on their diploma or transcript. He says that would help those students find work.
"The fact of the matter is that we've got tremendous opportunities for students," Proos said.
To get the STEM certification, a student would have to complete at least six credits in math, six credits in science, a half credit involving technology, and a half credit involving engineering. The legislation passed the state Senate last year, and is now waiting for a vote in the full Michigan House.