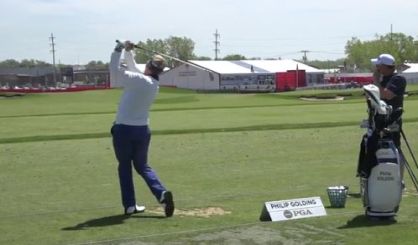 For the fourth time, Harbor Shores in Benton Harbor is hosting the best senior golfers in the world for the KitchenAid Senior PGA Championship. Tournament play starts this morning at 7:30 and runs through around 6 p.m. Sunday. Championship director Ryan Ogle tells WSJM News he expects the course will challenge the golfers, but low scores are likely.
"They're loving the red everywhere," Ogle said. "The new setup that we have in our main entrance that's more of a courtyard field with a video board."


Ogle tells WSJM News fans will notice a change in the look of the course, with bright red signage and bold red and white KitchenAid tents along the driving range. There is plenty of great golf for avid fans, and a slew of other events from concerts to celebrity chefs and a kid's zone to make it fun for everyone.