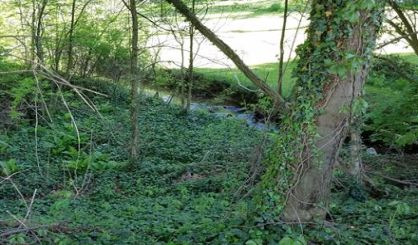 February's flooding around Berrien County did a number of the drainage system, and it's still feeling the effects. Berrien County Drain Commissioner Christopher Quattrin tells WSJM News lots of melting snow and rain led to flooding never before seen. This spring's weather hasn't exactly helped.
"We had the storm, we had the stressing of the systems, and they came back a little bit," Quattrin said. "Now with these smaller storms, what we're seeing is actual collapse. We're seeing lines collapse, we're seeing culverts wash out."
Quattrin says his office has had almost as many calls about drainage issues so far this year as it had all of last year. He wants property owners to report issues so they can be addressed, and also so that unclean runoff doesn't wind up in the wrong places.