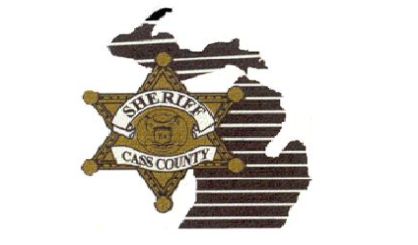 The Cass County Sheriff's Department is investigating a Saturday rollover crash that resulted in three people being ejected from their vehicle.
Police tell us it happened just before 2 p.m. on Quaker Street near Savage Road in in Newberg Township. A vehicle driven by 20-year-old Colin Schieber of Elkhart, Indiana was eastbound on Quaker when it went off the road and into a ditch before rolling several times. The driver and two passengers — 22-year-old Austin Feldman of Elkhart, Indiana and 21-year-old Gage Lambdin of Bristol, Indiana — were all ejected from the vehicle.
Schieber was taken by Newberg ambulance to Bronson Hospital in Kalamazoo. Feldman was transported by Three Rivers ambulance to Three Rivers hospital, and then brought by Medflight to Bronson Hospital in Kalamazoo. Lambdin was taken to Southbend Memorial by Medflight from the scene.
Police say they do not believe seat belts were in use. Speed is believed to have been a factor in the crash.