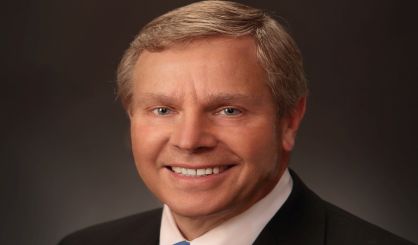 There's a new Republican in the running for the Michigan Senate in the 26th District. That's the district currently represented by state Senator Tonya Schuitmaker, who is being term limited out of office. The latest to announce for the post is Don Wikstra, a dentist and township planning commissioner from Allegan County's Hamilton. He spoke with WSJM News.
"I've sort of lived out these conservative principles throughout my life," Wikstra said. "I've tried to commit most of my life here to serving others."
Wikstra tells us he's worked for pro-life causes, local hospitals, and groups for those with special needs. He tells us he thinks his experience and age — 64 — put him in a better position to work with others in Lansing to solve problems.
"I like to hear people and understand their needs," Wikstra said. "I like to find common ground. We've been successful in doing that on some of the local boards I've been involved in."
Wikstra tells us he's concerned about the same issues other candidates are — the Great Lakes, the economy, energy — but he wants to apply common sense principals to address them. Also in the running for the GOP nomination for Senate in the 26th are Allegan County Clerk Bob Genetski and former state Representative Aric Nesbitt.