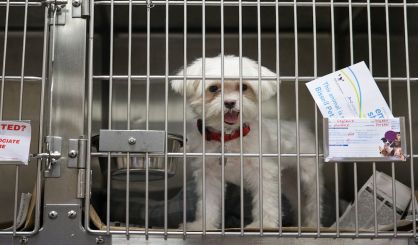 Van Buren County Animal Control is looking to adopt all of its pooches this Saturday with another Empty the Shelters event. Van Buren County Sheriff's Department Operations Lieutenant Jim Charon tells WSJM News the Bissell Pet Foundation out of Grand Rapids will help make it all possible.
"The Bissell Pet Foundation is covering all of the adoption fees to help get these animals out to families," Charon said.
Charon tells us with Bissell's help, you can save about $100 on a pet adoption this Saturday. The Empty the Shelters event will take place at the animal shelter in Hartford from 11 a.m. to 3 p.m. Everyone who plans to adopt a furry friend is advised to check out Animal Control's website first to fill out an application. You can find it right here. There will also be Empty the Shelter events at the Al-Van Humane Society and Cass County Animal Control Saturday.