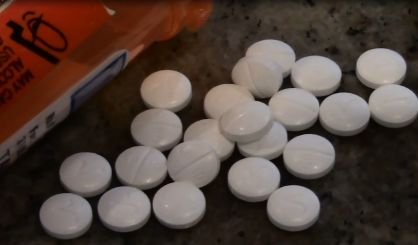 A whole heap of pills and other prescription medications are now being handed off to the Drug Enforcement Agency for safe disposal thanks to a drug take-back event held on Saturday in St. Joseph. Michigan State Police Lieutenant Melinda Logan tells WSJM News the number reflects the pills collected at just one site, Lakeland Center for Outpatient Services on Hollywood Avenue.
"A drive-thru location was placed at the Center for Outpatient Services, and we had 38 people drive through, and we collected more than 81 pounds of unwanted medications," Logan said.
Unwanted prescription medications were also collected at police stations, pharmacies, and township offices throughout southwest Michigan. Logan tells us more than half of the people dropping off drugs in St. Joe were handing over opioids. The goal of the drug take-back events is to make sure the medications don't wind up in the wrong hands. Another event will be held in the fall.