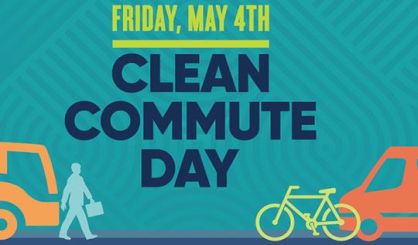 Everyone is encouraged to take part in a special event set for this Friday to help promote environmental responsibility. Chris Martin with the Southwest Michigan Planning Commission tells WSJM News it's Clean Commute Day.
"The goal is to bring awareness and to encourage people to carpool, take the bus, walk, or bike and to do that possibly to get to work and back," Martin said.
Clean Commute Day has been going on in communities across the United States for five years now, but this is the first time it's been held in southwest Michigan. The region is competing with Detroit, Grand Rapids, and Lansing for the day to get the most people carpooling, biking, or walking to work. You can register at CleanCommuteDay.org to be entered to win some prizes. They include restaurant certificates, movie passes, and golf course admissions.