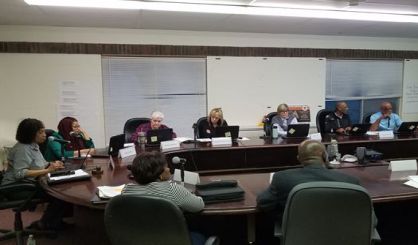 The changes keep coming for Benton Harbor Area Schools. At a Monday meeting, the board of education voted to part ways with or re-assign several administrators. It also moved to terminate a contract for a gang prevention study and drop a standby bus service. Other cuts will come. Trustee Martha Momany warned it won't be pleasant.
"Someone's going to lose a favorite employee or a favorite program or something that's closer to their heart than something else, but we have to look out for the overall good of the district," Momany said. "This is no joke. This has to be done…we want the district to exist."
The goal is to save $1.3 million in next year's budget. STEAM Academy at MLK Principal John David Van Dyke will not get his contract renewed this year, three other administrators are being moved, and three non-unionized employees will be laid off. That includes the head of the 21st Century Program, although the program itself will stay.