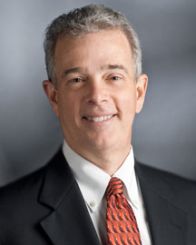 Former Lake Michigan College President Bob Harrison is now running for the Berrien County Board of Commissioners. He's filed to run for the Republican nomination in the 7th District, which includes the village of Stevensville and part of Lincoln Township. Harrison tells WSJM News he sees the county commission facing challenges specific to southwest Michigan.
"We'll continue to struggle with growing the economy," Harrison said. "How do we replace people that have moved away? A lot of it has to do with growing our local area, and making it a destination place for our residents as well as people from outside the community."
The 7th District seat is being vacated by Commissioner Debra Panozzo, who announced she is not running after 22 years of service. Harrison tells us his experience and his ability to build relationships are among the reasons why voters should support him. Harrison, a former hospital administrator, was named Dean of Community and Business Services at Lake Michigan College in 1999, and then President of LMC in 2009.