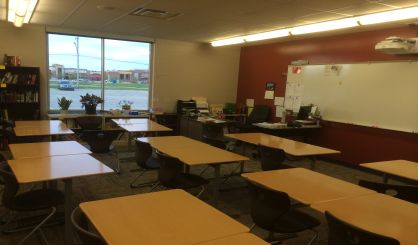 The Michigan House has approved a budget for the next fiscal year, and it includes an increase in funding for schools. State Representative Beth Griffin of Mattawan tells WSJM News she's pleased to see lawmakers are committing to education.
"As a former educator, I'm excited about the increase to K-12 schools," Griffin said. "For the House version, it's $14.8 billion and that is the largest increase in 15 years with money going to the schools per-pupil from $120 to $240 dollars per student."
Griffin tells us the new budget also includes more than $100 million for workforce education programs at the K-12 level. She says it's intended to better prepare the students of today for the jobs of tomorrow. Griffin additionally praised the House plan for including more than $25 million for school security and an expansion of the OK2Say school safety tip line. The House plan now will have to be reconciled with the Senate plan.