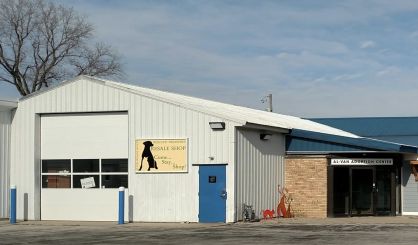 The Al-Van Humane Society is preparing to open its brand new shelter in South Haven next week. Executive Director Jennifer Nuernberg tells us the new 8,000 square foot building on Blue Star Highway is just around the corner from the current facility, and the animals will be moved this coming weekend. The Humane Society had to raise $500,000 to make the move possible.
"We are so thrilled to be moving our adoptable animals into a new space," Nuernberg  said. "We've been raising the funds for three years now for our CARES capital campaign."
The new location will have a large lobby for meet and greets, outdoor spaces for the animals, and community space. Nuernberg tells us the old facility will be kept for things like intake. The public is invited to next Monday's grand opening of the new facility. Nuernberg thanks the community for its support.