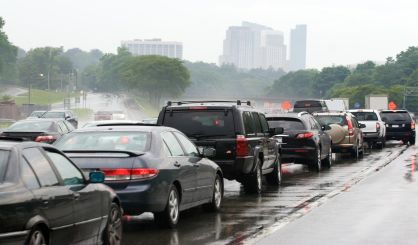 The Michigan Office of Highway Safety Planning says alcohol and drug-related crashes remain a significant problem in the state, even though a new report shows overall traffic deaths decreased 3% last year. MSP spokesperson Kendall Wingrove tells WSJM News the latest statistics are a bit troubling.
"The percentage of alcohol-involved fatalities has actually increase 32% from 271 in 2016 to 359 in 2017," Wingrove said.
State police say that could be partly due to better reporting techniques. Wingrove says some good news is that crashes involving bicycles, pedestrians, and teens were all down last year. Still, he is troubled that more than 1,000 people were killed on the state's roads. He reminds everyone to buckle up.