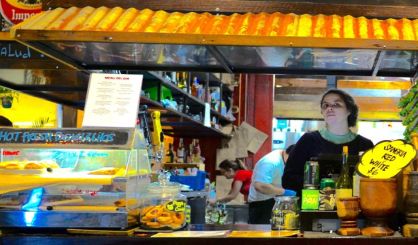 A new report calls for raising the federal minimum wage to 15-dollars an hour to reduce poverty and promote pay equity. While the minimum wage in Michigan is $8.25 per hour, it still is $7.25 an hour in 21 other states. Since the current federal minimum wage went into effect nine years ago, it has lost 13% of its value, and the minimum federal wage for workers who get tips has stayed at $2.13 an hour since 1991. Emily Chatterjee, senior counsel at the Leadership Conference Education Fund, says raising the wage would do more than help lift people out of poverty.
"It would address the gender pay gap because women are over-represented in this workforce. It would also help address the racial wealth gap because people of color are also over-represented here."
The report, called "Bare Minimum: Why We Need to Raise Wages for America's Lowest-Paid Families," includes first-hand accounts of low-wage workers struggling to make ends meet.