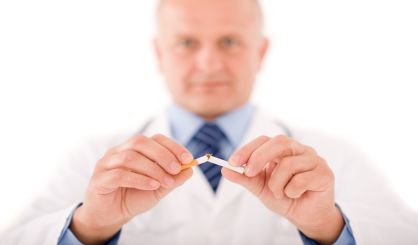 A new report from the Mackinac Center for Public Policy takes a look at the rate of cigarette tax evasion, noting how common smuggling is largely depends on what a given state's cigarette tax is. Fiscal Policy Analyst Michael LaFaive tells WSJM News most cigarette smuggling into Michigan comes from Indiana, where the tax is $1 per pack compared to Michigan's $2 per pack. In the recent analysis, though, smuggling wasn't rampant between the two states.
"Michigan has actually improved," LaFaive said. "We smuggle less into the state than we used to. We're at 13th now with an overall smuggling rate of 22%"
That means 22% of the cigarettes in the state at any given time were bought in another state. LaFaive says there's casual smuggling, and there's commercial smuggling. Here in southwest Michigan, that casual smuggling, by individuals, is more common.
"We know that the closer you are to a border with a lower tax, the more likely people are going to cross the border to go shopping to save a buck," LaFaive said.
New York is the top in-bound smuggling state in the nation, with nearly 56% of all consumed cigarettes being smuggled in from elsewhere. The state's excise tax of $4.35 per pack. You can find the Mackinac Center's full report right here.
You can see an interactive map of cigarette tax evasion by state right here.