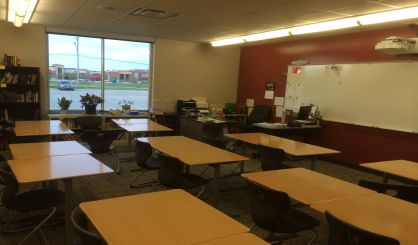 Governor Rick Snyder is proposing a school safety plan that calls for upgrading security at up to 400 schools and tripling the budget of the OK2Say tip line. The proposal made Monday includes $20 million to update school buildings with locks and other security features, says spokesperson Ari Adler. He spoke with WSJM News about the proposal.
"Making sure that they're locking doors and have access restricted to the building," Adler said. "In talking to folks, we're talking about how when many of us go to work, we have to sign in with a guard or we have to swipe a security badge, and yet many schools are left wide open."
Governor Snyder also proposes standardized training for school resource officers and requiring schools to have safety plans that are broader than emergency response. Adler says that includes early identification of kids who may need some help.
"And to not label them as a problem student," Adler said. "If someone's having problems, you don't just necessarily expel them, but instead work with them to find out what are their problems."
Adler tells us the governor's proposal intentionally includes items most people can agree with. That way, it can be implemented quickly so that something is done.